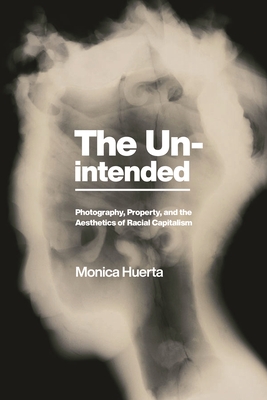 Wednesday
January 10th
6:30PM
445 Gold St.
Downtown Brooklyn (City Point BKLYN)


From Monica Huerta:
The Unintended traces the subtle ways legal thinking through photographic lenses reinscribed a specific aesthetics of whiteness in the ownership over images. Most broadly, the book reimagines photography from inside the colonial history of expression's study to unthink how critics look at photographs. And ultimately, The Unintended offers a historically-specific vantage on the inheritances of white supremacy that structure so much of our lives and looking.
In our conversation, we'll talk first about what the history of intellectual property law has to do with ideas about "the human," and second about the ideas of "the human" that shaped notions of "art." If part of an ongoing collective project inside and outside universities is to contribute to "undoing" modes of thought that reproduce conditions in which inequities can thrive, we will think together about how The Unintended contributes to this effort.
---
This event is part of McNally Jackson's one-session seminar program where we invite authors and scholars to lecture on their work. These intimate seminars are capped at 15 people to facilitate deep discussion. If cost is a prohibiting factor, please email events@mcnallyjackson.com. Books are available for ship out or pick up before of the event to give attendees ample reading time ahead of the seminar. We encourage folks to arrive prepared to listen, discuss, and socialize!
---
Monica Huerta is a writer living in Philadelphia. She is the author of The Unintended: Photography, Property, and the Aesthetics of Racial Capitalism (New York University Press, 2023) and Magical Habits (Duke University Press, 2021), which the New York Times Book Review called "a striking debut." Her essays have appeared in Artforum, Contemporaries, and the Los Angeles Review of Books, among other publications. She is currently an assistant professor of English and American Studies at Princeton University, and a member of the editorial collective for the "Writing Matters!" book series at Duke University Press.
(Ticket price includes the copy of the book and shipping, if applicable)
SKU:
9781479812400seminar