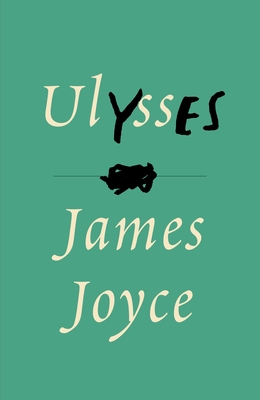 Twelve meetings
Wednesdays at 7PM EST via Zoom
January 25th–April 12th
James Joyce's Ulysses is likely the most famous novel of the 20th Century. A towering work of literary genius, Joyce's novel has been banned, burned, used as a psychology textbook, and has launched hundreds of imitations since its publication in 1922. Ulysses is wildly experimental, fantastically funny, yes, a little dirty, a reading experience unlike anything else in the cannon. The book's famous "difficulty" is a misunderstanding of Joyce's intention— to give the reader a fully-immersive and multi-dimensional reading experience, which he certainly does. However, with some background information and a couple of sign posts, any serious reader can easily wend their way through the twisting streets of Dublin to find one of the most unique and rewarding experiences available in English.

Over the course of 12 weeks, we will explore the 18 unique chapters of this most democratic of texts, one which covers a single day in the lives of Stephen Dedalus, Leopold Bloom, and Leopold's wife, Molly. We will supplement the reading of the novel with historical, mythological and technical information designed to illuminate the text, without overwhelming it. The book contains multitudes, and the supplemental information will give the modern reader some context and some clues with which to decipher the grand mystery of this criminally under-read classic.
---
Billy Hough has long been an amateur Joycean since reading the novel for the first time 20 years ago. Over the course of many subsequent readings he has amassed ever-growing admiration for this Modernist masterpiece, as well as a library of information about the construction and history of this magical novel. The class will be designed for new readers and re-readers alike, so if you're looking for a grand adventure to combat this dark winter say yes just say yes you will yes.
(Ticket price includes the copy of the book and priority shipping)
SKU:
9780679722762seminar2023