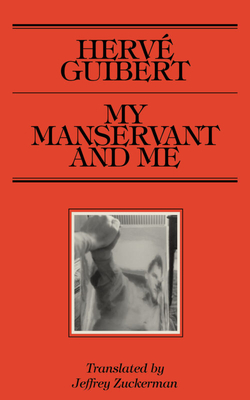 December 8th
7pm
Are you too hardcore for the current state of American letters? The tragic truth is that most new books seem afraid to shock, experiment, offend, get weird. Is there still a place in this world for the freaky girlies? The answer is yes. Morgan and Enzo are two booksellers at McNally Jackson Seaport who delight in the decadent, the debased, and the degenerate. Now, they open their private reading circle to the last libertines in New York. This won't be a cozy time by the fireplace. We don't talk to Reese Witherspoon. We don't know Oprah. This is Batshit Book Club, and baby, there will be no seatbelts.
This month we'll discuss Herve Guibert's My Manservant and Me, a madcap tale of sadistic power-play by one of the 20th century's most beloved French gay writers.
My Manservant and Me is a story about the trials and tribulations of having a live-in valet. Written from the uneasy perspective of an aging, incontinent author of extremely successful middlebrow plays, we learn about his manservant, a young film actor who is easily moved to both delicate gestures and terrible tantrums; who's been authorized to handle his master's finances, who orders stock buys, dictates his master's wardrobe, sleeps in his master's bed, and yet won't let him watch variety television. My Manservant and Me reveals the rude specificities of this relationship with provocative humor and stylistic abjection. This manservant won't be going anywhere.
---