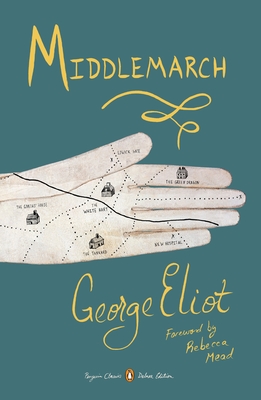 November 21st
6:30pm
McNally Jackson Downtown Brooklyn
March through Middlemarch, one book at a time.
This month we'll be discussing Book I (Prelude and Chapters 1-12)
A triumph of realist fiction, George Eliot's Middlemarch: A Study of Provincial Life explores a fictional nineteenth-century Midlands town in the midst of sweeping change. The proposed Reform Bill, the new railroads, and scientific advances are threatening upheaval on every front. Against this backdrop, the quiet drama of ordinary lives is played out by the novel's complexly portrayed characters—until the arrival of two outsiders further disrupts the town's equilibrium. Every bit as powerful and perceptive in our time as it was in the Victorian era, Middlemarch displays George Eliot's clear-eyed yet humane understanding of characters caught up in the mysterious unfolding of self-knowledge.

---