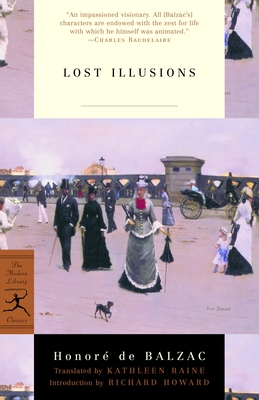 Wednesdays in April via Zoom, beginning April 7th. 8:00pm to 9:00pm.
SOLD OUT

Balzac's saga of a "young man from the provinces" is at once a tale of ambition, the allure of fame and the pitfalls of success, and the dirty business of dreams in 1820s Paris. A tour de force that leaves few aspects of social life in Restoration France unexamined, it daringly charts the dangerous glamour of the writer's life through the rise and fall of Lucien de Rebempré, the naïve arriviste who discovers the seedy underbelly of the city in his quest for literary immortality. Join us over the course of six evenings as we read the greatest novel by the author who Oscar Wilde claimed invented the nineteenth century—and whose work imagines a world that continues to speak to us today.








---

Eric Banks, Director of the New York Institute for the Humanities, is a writer and editor based in New York. A former senior editor of Artforum, Banks relaunched Bookforum in 2003 and served as the publication's editor in chief until 2008. From 2011 to 2013, Banks served as president of the National Book Critics Circle and is a two-term member of the NBCC board of directors as well as chair or past chair of its award committees on Biography and Criticism.


SKU:
9780375757907seminar