June 14, 2022
THE BODY ELECTRIC
NYC is a queer body in the sense that It's pedantic, unreasonably hot, and in a constant state of flux— I wouldn't want it any other way. I came to that conclusion after we hosted Casey Plett's launch for A Dream of a Woman, (an excellent collection of trans short stories, a lot of which involve motion, identity, and the complex becoming), at our Seaport store. Cat Fitzpatrick, Casey's co-publisher and a brilliant scholar, asked where we could get a cheap drink after the event. I only knew my undergrad stomping grounds— an old Irish pub that only served seniors, construction workers, and college students. Almost everyone in the audience at the event was queer and trans, and many of them knew each other. We hastily made our way made from McNally Jackson Seaport into the oak-lined bar tables of this local bar. We made this bar queer simply by overflowing it with queer and trans people. Rainbow capitalism couldn't touch us here. Queerness survives off a sense of community, solidarity, and word of mouth.
This month we are trying to bring that spirit to our stores. We asked Casey Plett and Ocean Vuong to curate their essential pride month reading lists, and to choose an LGBTQIA+ organization to donate a portion of the proceeds to. If you can't make it to one of our stores you can also take a look at their selections on our here. We will also be doing a "Queer New York" display in every store—curated by our own staff (a majority of whom are queer as a three-dollar bill), which you can also check out online. We also hosted the launch for Jack Parlett's history of Fire Island. We hope you'll check it out. I know this is a contradiction: me advertising the bookstore while also lamenting rainbow capitalism, but I contain multitudes, and unlike the cheap pride flags at your local bank, I feel the best way to support and uplift queer voices is to read the wonderful words that they write. We can donate, and protest, and embrace the queer fruiting body of this city. We can walk around, books in hand, and sing the body electric.
— Ryan, Events Host and Bookseller
WE RECOMMEND READING....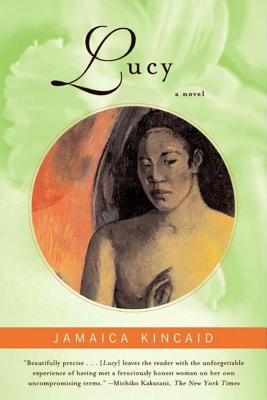 LUCY
From Lucy's perspective, I was made conscious of things for the first time that I have known my whole life, like the quality of sunlight particular to winter. I asked myself over and over, as Lucy does, "How do you get to be the way you are?" Read to question, not to answer.
— Bekah, Assistant Manager, Downtown Brooklyn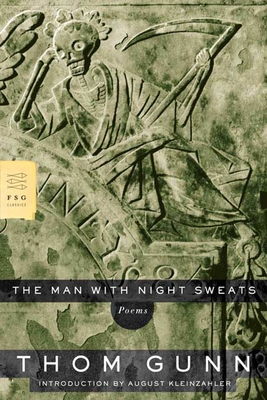 THE MAN WITH NIGHT SWEATS
A book that begins with love songs and ends with elegies. Tracking the arrival of the AIDS epidemic, each poem is a shade darker than its predecessor, as the mysterious plague makes itself known in horrible and irreversible ways. Few poets can write both comedy and tragedy like Gunn, let alone place them side by side in a slim volume and make them sing to each other.
— Jack, Bookseller, Downtown Brooklyn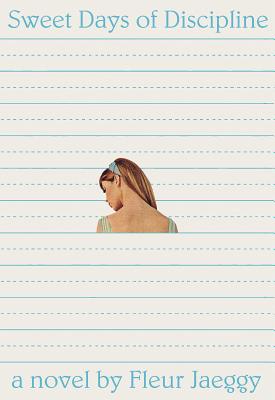 SWEET DAYS OF DISCIPLINE
This book transcended any expectation I could have possibly had for it. Jaeggy's ability to articulate the very lesbian feeling of grade school friend obsession is beautifully overwhelming and spot on. Her innate sense of angst and the way she has carefully crafted pining and tension without release left me wishing this book was the first part of another.
— Rayna, Store Manager, Nolita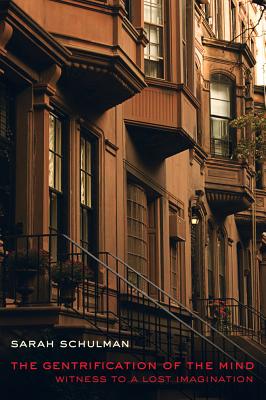 THE GENTRIFICATION OF THE MIND
Sarah Schulman offers a concise account on the gentrification process during the AIDS era. This book dives deep into the cultural centers of downtown Manhattan and how the original creators of the area were directly replaced with institutionalized models. Gentrified minds affect the cultural psyche serving the ruling class and ignoring marginalized groups. Saddening and maddening but important to learn about the communities we take up space in.
— Saaya, Bookseller, Nolita
WE ALSO RECOMMEND....
Call us, and take a moment to appreciate our (stay with me here) famous hold music: "The author of this New Yorker cartoon called the store and informed me that our hold music is the same as the one described in the comic." — Kat
Looking at flowers: "If you're a garden going kind of person here's a list of some of my favorites. There are so many cool hidden gardens all over the city. This doesn't even scratch the surface.
Jefferson Market Garden - West Village, Elizabeth Street Garden (a company fav), Conservatory Garden (my favorite part of Central Park), Brooklyn Botanical Garden (Cherry Blossoms are gorgeous. Don't need tons of time to enjoy), New York Botanical Garden (had to include because it really is worth the trip.) There's a lovely garden at the Cloisters 99 Margaret Corbin Dr. Also if you haven't been to the Museum of the City of New York it's wonderful. (Don't skip the video in the basement narrated by Stanley Tucci)." — Maddie J
After you've spent some time browsing at our Downtown Brooklyn store grab a slice of pizza using a map made by our very own Josh Dages: "The challenge was to find the "best slice for the best price," while also not allowing cheapness to be a factor. For example, just because a slice is a dollar doesn't mean you should settle for it over a $2 slice. The idea being that price can't make something objectively better or worse tasting." — Josh
WORKSHOP
★ Join artist Debra Dick for a morning of watercolors and journaling at the Elizabeth Street Garden ★
EVENTS
★ For Kids! Saturday Storytime: Katie Yamasaki at the Elizabeth Street Garden ★ Jack Parlett Presents Fire Island: A Century in the Life of an American Paradise, in conversation with Bill Goldstein ★ Joanna Scutts Presents Hotbed: Bohemian Greenwich Village and the Secret Club that Sparked Modern Feminism, in conversation with Alexis Coe ★ Tina Cane Presents Year of the Murder Hornet, with Nicole Callihan and Maya Phillips ★Virtual! Amy Brady and Tajja Isen Present The World As We Knew it, in conversation with Alexandra Kleeman and Meera Subramanian ★Panel! Everything I Need I Get from You: How Fangirls Created the Internet as We Know It ★ Workshop! Garden Journaling Workshop at the Elizabeth Street Garden, Presented by Esterbrook and Goods for the Study ★ Laurie Stone Presents Streaming Now: Postcards from the Thing That Is Happening, in conversation with Vince Passaro ★ Sandra Newman Presents The Men, in conversation with Mandy Keifetz ★ Iris Smyles Presents Droll Tales, in conversation with Patricia Marx ★ Laurie Stone Presents Streaming Now: Postcards from the Thing That Is Happening, in conversation with Vince Passaro ★ Panel! A conversation about the life, work, and legacy of Janet Malcolm ★Uzma Aslam Khan Presents The Miraculous True History of Nomi Ali, in conversation with Mara Ahmed ★