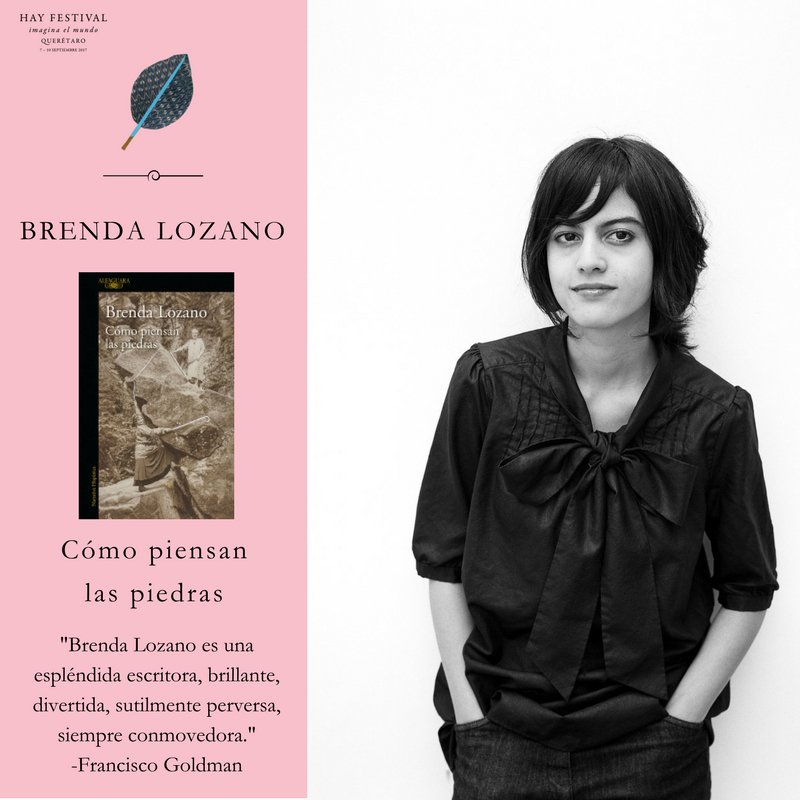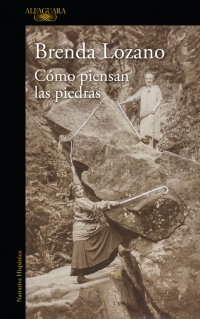 Nos estrellamos contra lo que más queremos.»
Esta colección de cuentos reúne sucesos de la vida cotidiana que se encuentran con eventos inusuales. Por ejemplo, que una niña pequeña se ponga a dialogar con un policía y le haga preguntas de toda índole, en particular una sobre las piedras; por ejemplo, que una creciente manada de elefantes reconozca como parte de los suyos a un hombre.
Y que una pareja se imagine historias a partir de los ruidos que escuchan en el vecindario. Hacia el final del volumen irrumpe un gorila de zoológico…
Relaciones amorosas y familiares, enigmas de la vida cotidiana, irrupciones de lo desconocido: con estos y otros elementos, Brenda Lozano elabora historias cuyos personajes resultarán a los lectores al mismo tiempo cercanos y enigmáticos, como suelen ser los amigos íntimos.
ENGLISH DESCRIPTION
07/21/2017
Novel, ALFAGUARA (August 2017)
In this short story collection by Brenda Lozano –one of the new voices in Latin American fiction included at the 2017 Bogotá 39 List– everyday occurrences converse with all kinds of unusual events. A photocopier's monologue, the strange questions a little girl asks a policeman, a herd of elephants performing a ritual before death, a home threatened by the objects left by an ex. Cómo piensan las piedras speaks to us of love and family relationships, day-to-day enigmas, the unknown bursting through, memories sinking into the past like a stone into a lake. It speaks to us of stories of love and heartbreak that begin with music albums and end in empty rooms and tired arms. What weighs more, a gorilla or a husband? Brenda Lozano studies the human zoo in stories where readers will find the characters both familiar and enigmatic, as close friends usually are.
"I said I love you, and that word is a panther; I said I love you, and saw that the word flies in the morning. I said I love you, and there goes a black cat. I asked do you love me, and there's a white dog, dirty and clumsy, tilting its head."
"A group of stories that are always disturbing, and always subtle." Antonio Ortuño
"Brenda Lozano is a splendid writer, brilliant, fun, subtly perverse, always moving." Francisco Goldman
Event date:
Friday, February 2, 2018 -

7:00pm

to

8:30pm