The Life of Gabriel García Márquez Told with Help from His Friends, Family, Fans, Arguers, Fellow Pranksters, Drunks, and a Few Respectable Souls, a new oral history biography by fellow Barranquiilera Silvana Paternostro.
In conversation with Alvaro Enrigue.
Translated by Edith Grossman
Irrevent and hopeful, Solitude & Company recounts the life of a boy from the provinces who decided to become a writer. This is the story of how he did it, how little Gabito became Gabriel García Márquez, and of how Gabriel García Márquez survived his own self-creation.
The book is divided into two parts. In the first, BC, before Cien años de soledad (One Hundred Years of Solitude), his siblings speak and those who were friends before García Márquez became the universally loved Latin American icon. Those who knew him when he still didn't have a proper English tailor nor an English biographer, and didn't accompany presidents. It gathers together the voices around the boy from the provinces, the sisters and brothers, the childhood friends, the drinking buddies and penniless fellow students.
The second part, AC, describes the man behind the legend that García Márquez became. From Aracataca, to Baranquila, to Bogota, to Paris, to Mexico City, the solitude that García Márquez needed to produce his masterpiece turns out to have been something of a raucous party whenever he wasn't actually writing. Here are the writers Tomás Eloy Martínez, Edmundo Paz Soldán and William and Rose Styron; legendary Spanish agent Carmen Balcells; the translator of A Hundred Years of Solitude Gregory Rabassa; Gabo's brothers Luis Enrique, Jaime, Eligio and Gustavo, and his sisters Aida and Margot; María Luisa Elío, to whom A Hundred Years of Solitude is dedicated; and so much more: a great deal of music, especially the vallenato; the hilarious scenes of several hundred Colombians, García Márquez's chosen delegation, flying to Stockholm for the Nobel Prize celebrations; the time Mario Vargas Llosa punched Gabriel García Márquez in the face; and much, much more.
In Living to Tell the Tale, the first volume of García Márquez's autobiography, Gabo writes: "I am consoled, however, that at times oral history might be better than written, and without knowing it we may be inventing a new genre needed by literature: fiction about fiction." Solitude & Company joins other great oral histories, like Jean Stein and George Plimpton's Edie: American Girl, their oral history biography of Edie Sedgwick, or Barry Gifford's oral history of Jack Kerouac, Jack's Book--an intimate portrait of the most human side of Gabriel García Márquez told in the words of those who knew him best throughout his life.
Prize-winning journalist Silvana Paternostro was born in Barranquilla, Colombia, home to García Márquez's fabled literary group, La Cueva. In 1999, she was selected by Time/CNN as one of "Fifty Latin American Leaders for the Millennium," and is the author of In the Land of God and Man, nominated for the PEN/Martha Albrand Award, and My Colombian War. A frequent contributor to English and Spanish publications including the New York Times, the Paris Review, the New York Review of Books, and Malpensante and Gatopardo, she lives between New York City and Colombia.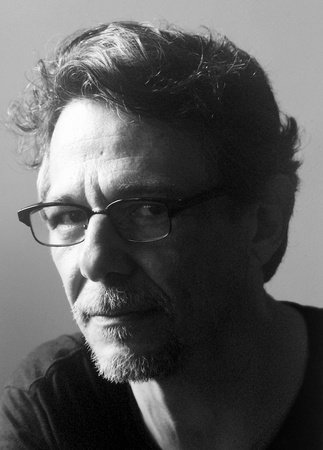 Álvaro Enrigue was a Cullman Center Fellow and a Fellow at the Princeton University Program in Latin American Studies. He has taught at New York University, Princeton University, the University of Maryland, and Columbia University. His work has appeared in The New York Times, The Believer, The White Review, n+1, London Review of Books, El País, among others. This novel—his first translated into English—was awarded the prestigious Herralde Prize in Spain, the Elena Poniatowska International Novel Award in Mexico, and the Barcelona Prize for Fiction, and has been translated into many languages. Enrigue was born in Mexico and lives in New York City.
Buy the Book:

$26.95

ISBN: 9781609808969
Availability: This book is harder to get and may take several weeks if available. Please email info@mcnallyjackson.com with questions.
Published: Seven Stories Press - February 26th, 2019
---