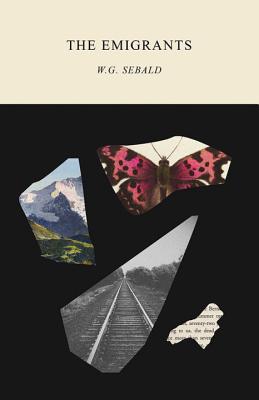 Wednesdays in April via Zoom, beginning April 7th. 7:00pm to 8:00pm.
SOLD OUT

The four long narratives in The Emigrants appear at first to be the straightforward biographies of four Germans in exile. Sebald reconstructs the lives of a painter, a doctor, an elementary-school teacher, and Great Uncle Ambrose. Following (literally) in their footsteps, the narrator retraces routes of exile which lead from Lithuania to London, from Munich to Manchester, from the South German provinces to Switzerland, France, New York, Constantinople, and Jerusalem. Along with memories, documents, and diaries of the Holocaust, he collects photographs—the enigmatic snapshots which stud The Emigrants and bring to mind family photo albums. Sebald combines precise documentary with fictional motifs, and as he puts the question to realism, the four stories merge into one unfathomable requiem.






---

Daniel Mendelsohn is a frequent contributor to the New Yorker and the New York Review of Books, where he is Editor-at-Large. His books include the memoirs An Odyssey: A Father, a Son,
and an Epic and The Lost: A Search for Six of Six Million as well as three collections of essays and criticism, most recently Ecstasy and Terror: From the Greeks to Game of Thrones.
He teaches literature at Bard College.


SKU:
9780811226141seminar