Erotic Comics in Japan: An Introduction to Eromanga (Hardcover)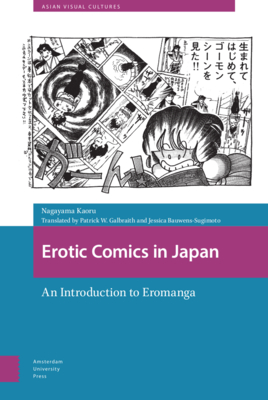 Unavailable, our apologies.
Sorry, We Can Not Obtain this Book at This Time
Description
---
Comics and cartoons from Japan, or manga and anime, are an increasingly common feature of visual and popular culture around the world. While it is often observed that these media forms appeal to broad and diverse demographics, including many adults, eroticism continues to unsettle critics and has even triggered legal action in some jurisdictions. It is more urgent than ever to engage in productive discussion, which begins with being informed about content that is still scarcely understood outside small industry and fan circles. Erotic Comics in Japan: An Introduction to Eromanga is the most comprehensive introduction in English to erotic comics in Japan, or eromanga. Divided into three parts, it provides a history of eroticism in Japanese comics and cartoons generally leading to the emergence of eromanga specifically, an overview of seven themes running across works with close analysis of outstanding examples and a window onto ongoing debates surrounding regulation and freedom of expression in Japan.
About the Author
---
Patrick W. Galbraith is a Lecturer in the School of Law at Senshu University in Tokyo. He holds a Ph.D. in Information Studies from the University of Tokyo and a Ph.D. in Cultural Anthropology from Duke University. His recent publications include Otaku and the Struggle for Imagination in Japan (Duke University Press, 2019) and AKB48 (Bloomsbury, 2019). Jessica Bauwens-Sugimoto is an Associate Professor in the Faculty of International Studies at Ryukoku University in Kyoto. She holds an M.A. in Japanese Studies and an M.A. in Social and Cultural Anthropology from the Catholic University of Leuven, and an M.A. in Sociology and a Ph.D. in Human Sciences from Osaka University. Her research focus is sequential art made by and for girls and women. Nagayama Kaoru is a manga critic and activist based in Tokyo.