Kurt Schwitters: Merz Art (Hardcover)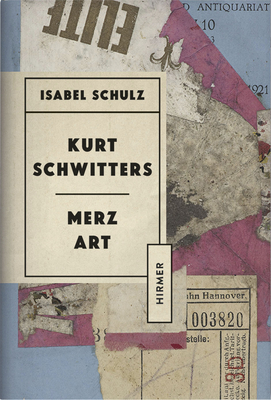 Description
---
German painter, author, and mixed media artist Kurt Schwitters (1887–1948) is regarded as one of the most significant artists of the international avant-garde. He studied art at the Dresden Academy, and created the nonsense word "Merz," to describe his one-man artistic movement after the end of the first World War. Merz, as defined by Schwitters, is a "concept of the greatest possible unreservedness and artistic freedom in the choice forms of expression. Merz art is abstract and characterized by the way it crosses borders within the media." 

Drawing on a wealth of rich material held by the artist's estate, this book provides an informative introduction and overview to Schwitter's entire Merz oeuvre, from the experimental magazine of the same name, which is celebrated as a noteworthy work of graphic design to his work on constructivism and surrealism, including aspects of painting, sculpture, and typography that were a precursor of modern installation art. Including 80 color illustrations, this book will engage fans of Schwitters work and reinvigorate interest in his innovative art.
About the Author
---
Isabel Schulz is the curator of the Kurt Schwitters Archive at the Sprengel Museum in Hannover. She also serves as the executive director of the Kurt and Ernst Schwitters Collection and is also the co-editor of Schwitters's catalogue raisonné. Her most recent book is Kurt Schwitters: Color and Collage.