Natura: Environmental Aesthetics After Landscape (Think Art) (Paperback)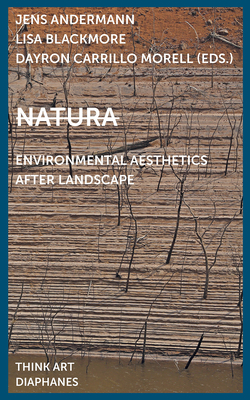 $50.00
Backordered - May Take 10+ Days to Become Available, Will Ship Separately
Description
---
For poets, artists, philosophers, and even environmental activists and historians, the landscape has long constituted a surface onto which to project visions of utopia beyond modernity and capitalism. Yet amid fracking, deep sea drilling, biopiracy, and all the other environmental ravages of late capitalism, we are brought to re-examine the terms of landscape formations. In what ways might artistic, scholarly, and scientific work on nature push our thinking past seeing the world as something we act on, and instead give agency to the landscape itself?

Natura takes up this challenge, exploring how recent activist practices and eco-artistic turns in Latin America can help us to reconfigure the categories of nature and the human. Moving from botanical explorations of early modernity, through the legacies of mid-twentieth-century landscape design, up to present struggles for the rights of nature and speculative post-human creations, the critical essays and visual contributions in this anthology use interdisciplinary encounters to reimagine the landscape and how we inhabit it.
About the Author
---
Jens Andermann is professor of Spanish and Portuguese at New York University and the author of New Argentine Cinema and The Optic of the State. Lisa Blackmore is lecturer of art history and interdisciplinary studies at the University of Essex and the author of Spectacular Modernity: Dictatorship, Space and Visuality in Venezuela, 1948–1958. Dayron Carrillo Morrel is a PhD candidate at the University of Zurich and was a research assistant on the project Modernity and the Landscape in Latin America.