New York City (Paperback)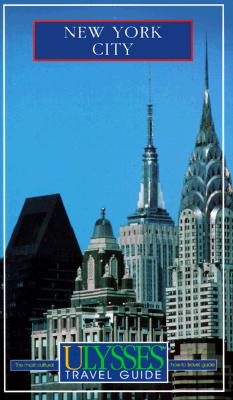 Unavailable, our apologies.
Sorry, We Can Not Obtain this Book at This Time
Description
---
We in the Ulysses offices think we have it hard when deadlines are approaching, those maps still don't quite fit and the sidewalk cafes and bars of St. Denis Street here in Montreal beckon on warm summer evenings. But our desk-bound troubles are minuscule compared to the harried experiences our authors endure creating the "most cultural how-to travel guides" available: wading through crowds of revelers in Chicago after the Bulls Championship win, dodging chickens and dogs on Nicaraguan highways, getting mugged in Nassau and Lisbon, or being stranded by a train derailment in Saskatchewan. Then again, these adventurers are part of the joy of traveling, of getting to the heart of a destination ...
A new look at an old favorite with cultural perspectives plus countless useful hints to help vacationers and business travelers alike make the most of any trip to the Big Apple. The most up-to-date listings; a portrait of New York's history, people, culture, and arts.