Devenir Langue Dominante Mondiale?: Un Defi Pour L'Arabe (Paperback)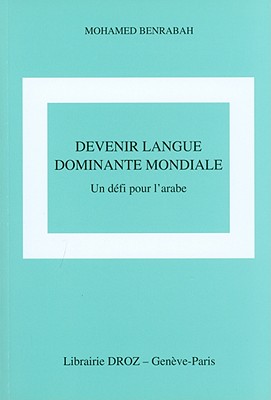 Unavailable, our apologies.
Sorry, We Can Not Obtain this Book at This Time
Description
---
The world has never undergone as great a change as in the recent years. These ongoing and rapid changes could affect the distribution of the languages of the world and could modify the power relations between them. Today's unchallenged strength of English does not guarantee its hegemony forever and a new linguistic world order may emerge. Mohamed Benrabah conceived this book after the study sponsored by the British authorities (British Council) in 1990s. The study projects a new global linguistic hierarchy as of 2050, in which English would be joined at the top by Chinese, Spanish, Hindi/Urdu and Arabic. The current rise of Chinese and Spanish as major languages tends to corroborate these forecasts. And what about Arabic? This volume attempts to answer this and similar questions. French text.