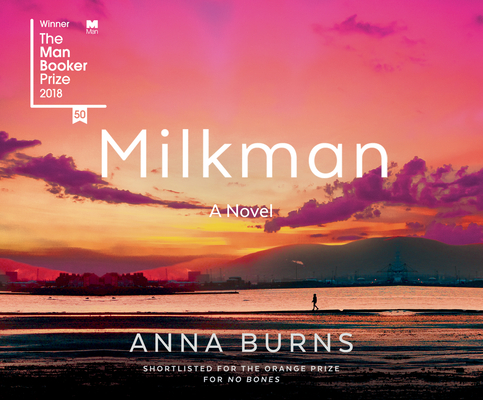 Unavailable, our apologies.
Sorry, We Can Not Obtain this Book at This Time
Staff Reviews
---
A brilliant book, and unputdownable. Milkman, which won the 2018 Booker Prize, is a novel about a young girl in a nonspecific war-torn place, although the non-specificity of proper nouns is part of the menacing ambiguity of what is obviously 1970's Belfast, peak-Troubles. The girl, who crosses paths with a member of the IRA, is a case study in the formlessness and fury of young girlhood, but it is also a novel that delivers you a world fully formed, lyrically dense, and funnier than anyone would lead you to believe. Rarely do I think books that win big awards are deserving of them. Milkman is.
— Madeleine
Description
---
In an unnamed city, middle sister stands out for the wrong reasons. She reads while walking, for one. And she has been taking French night classes downtown. So when a local paramilitary known as the milkman begins pursuing her, she suddenly becomes "interesting," the last thing she ever wanted to be. Despite middle sister's attempts to avoid him--and to keep her mother from finding out about her maybe-boyfriend--rumors spread and the threat of violence lingers. Milkman is a story of the way inaction can have enormous repercussions, in a time when the wrong flag, wrong religion, or even a sunset can be subversive. Told with ferocious energy and sly, wicked humor, Milkman establishes Anna Burns as one of the most consequential voices of our day.