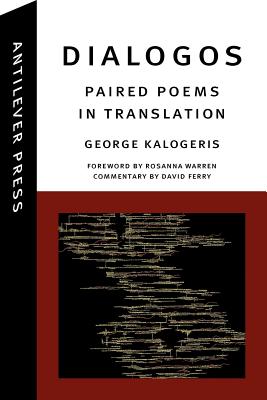 Unavailable, our apologies.
Sorry, We Can Not Obtain this Book at This Time
Description
---
Poetry. Translated from many languages. Foreword by Rosanna Warren. From an island in ancient Greece to a labor camp in 20th century Eastern Europe; from a lamplit Italian piazza to the dark halls of an abandoned home in Portugal--the voices rise and meet, transact and transcend. In this collection George Kalogeris takes up the challenge of literary translation with sensitivity and self-effacement--but no fear. What we hear in a good translation is not purely that voice of somebody else but also the voice of the translator registering that effort and its delight, notes David Ferry in his commentary. By turns heartbreaking, melancholic, exultant, speculative, irreverent, and vulgar, these dialogues render some of the most widely admired voices of Western culture--Theocritus, Sappho, Pindar, Pessoa, Celan, and Akhmatova--into fresh, contemporary English.