MacArthur Park (Paperback)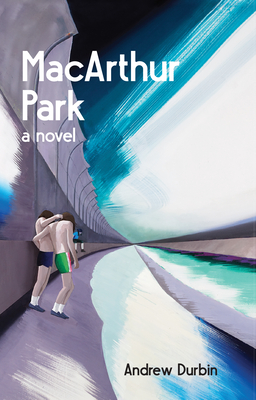 $16.95
On Our Shelves Now - Available to Ship to Your Home
Staff Reviews
---
Here is my basic pitch: MacArthur Park reads as though Ben Lerner, Wayne Koestenbaum and Chris Kraus got together to co-write an essay-novel about the weather, whilst encompassing the art-world, cults, sex, contemporary New York, and the end of the world. But I am aware that that is such a poor description of how wonderful, how important, this book feels. I started reading MacArthur Park at the the same time as two other people in this store, and we spent the next week greeting one another with the words 'oh my God!' accompanied by occasional hand-clapping, and jumping, and goldfish-mouthed astonishment. It is truly, truly remarkable. So I leave you with my original sentiment. Oh my God. 
— Madeleine
Description
---
After Hurricane Sandy, Nick Fowler, a writer, stranded alone in a Manhattan apartment without power, begins to contemplate disaster. Months later, at an artist residency in upstate New York, Nick finds his subject in disaster itself and the communities shaped by it, where crisis animates both hope and denial, unacknowledged pasts and potential futures. As he travels to Los Angeles and London on assignment, Nick discovers that outsiders--their lives and histories disturbed by sex, loss, and bad weather--are often better understood by what they have hidden from the world than what they have revealed.
About the Author
---
Andrew Durbin is a poet, novelist, editor, and critic. He is the author of Mature Themes (2014), MacArthur Park (2017), and the forthcoming Rereading Pettibon. His fiction, criticism, and poetry have appeared in Artforum, BOMB, Boston Review, Frieze, Mousse, Triple Canopy, and elsewhere. He co-edits the independent publisher Wonder and lives in New York.