The Twin (Rainmaker Translations) (Paperback)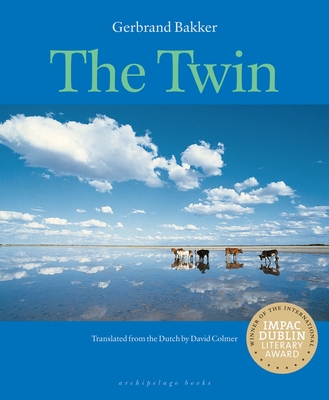 Unavailable, our apologies.
Sorry, We Can Not Obtain this Book at This Time
April 2009 Indie Next List
---
"The loneliness and the wide-open interior spaces of a life half lived -- such is the thematic backdrop of this melancholy but engrossing Dutch novel about a farmer who has survived the death of his twin brother only, eventually, to realize that life does still hold something for him, something uncanny and new."
— Adam Walter, Third Place Books, Lake Forest Park, WA
Description
---
When his twin brother is killed in a car accident, Helmer is obliged to give up university to take over his brother's role on the small family farm, resigning himself to spending the rest of his days "with his head under a cow." The novel begins thirty years later with Helmer moving his invalid father upstairs out of the way, so that he can redecorate the downstairs, finally making it his own. Then Riet, the woman who had once been engaged to marry Helmer's twin, appears and asks if her troubled eighteen-year-old son could come live on the farm for a while. Ostensibly a novel about the countryside, The Twin ultimately poses difficult questions about solitude and the possibility of taking life into one's own hands. It chronicles a way of life that has resisted modernity, a world culturally apart yet laden with familiar longing.
About the Author
---
Gerbrand Bakker studied Dutch historical linguistics and worked as a subtitler for nature films before becoming a gardener. His previous books include an etymological dictionary for children and the young adult novel Perenbomen bloeien wit (Pear trees bloom white). The Twin appeared in Dutch in 2006 and was awarded the Golden Dog-Ear, a prize for the bestselling literary debut in the Netherlands. David Colmer is a writer and translator. He translates Dutch literature in a wide range of genres including literary fiction, nonfiction, children's books, and poetry. He is a two-time winner of the David Reid Poetry Translation Prize, most recently for Gerrit Achterberg's poem "The Poet as a Cow."
Praise For…
---
WINNER - THE IMPAC DUBLIN LITERARY AWARD

A novel of restrained tenderness and laconic humor. —J.M. Coetzee

Stealthy, seductive story-telling that draws you into a world of silent rage and quite unexpected relationships. Compelling and convincing from beginning to end. —Tim Parks

This is a novel of great brilliance and subtlety. It contains scenes of enveloping psychological force . . . its extraordinary last section suggesting that fulfillment of long-standing aspirations can arrive, unanticipated, in late middle-age. —Paul Binding

I have rarely been so captivated by a voice. The plot of this unusual novel is simple, but its power is mysterious. Gerbrand Bakker's tone and language make the despondent yet valiant narrator utterly authentic and the plain rural setting mesmerizing. The family drama has the quality of myth, yet remains rooted in daily reality, so much so that I responded with the innocent surrender of a child reader: I had lived on that Dutch farm and shared the characters' tragedies and small triumphs. This is a book that restores one's faith in meticulous realism. —Lynne Sharon

Schwartz I found The Twin, by Gerbrand Bakker, sitting on a coffee table at a writers' colony in 2009. I finished it, weeping, a day later, and have been puzzling over its powerful hold on me ever since. I've recommended it again and again. —Amy Waldman, All Things Considered, NPR

This is a quiet book, humble in tone, with a fine, self-deprecating humour […] It leaves the reader touched and with the impression of having seen and smelled the ever-damp Dutch platteland. —Times Literary Supplement