Consensual Consequences: A True Story of Life with a Registered Sex Offender (Paperback)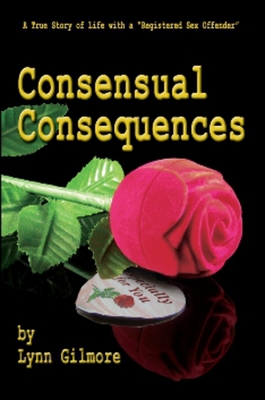 Unavailable, our apologies.
Sorry, We Can Not Obtain this Book at This Time
Description
---
CONSENSUAL CONSEQUENCES is the gripping true story of how one woman fell in love with a registered sex offender.This captivating story profiles the life of an average American family who is living a not-so-average life. Lynn was an educated woman who found herself in a dead-end marriage, and after much soul searching she realized what she must do. Enter a new love, a good honest man living with the label of registered sex offender. Why would an educated woman fall in love with someone with such a label? Could this unlikely companion be Lynn's knight in shining armor? What are the consequences of this unusual love affair? As America wages war on every sex offender in the U.S.-no matter how minor the offense-how has this family coped with this scarlet letter and the restrictions placed on them? All of these questions are answered in this powerful story of true love and heartache while living in fear of vigilantism and simultaneously battling a system that punishes their whole family endlessly.
About the Author
---
Lynn Gilmore is a professional graphic designer and artist. Lynn is a married mother of three daughters, living with her husband and youngest daughter in a remote region of the Ozark Mountains in Arkansas.