Death's Dark Abyss (Paperback)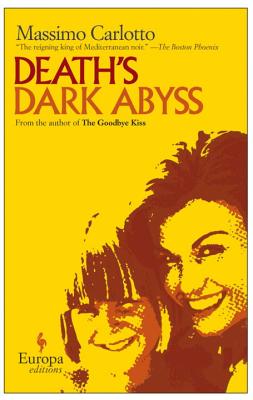 Unavailable, our apologies.
Description
---
A riveting story of guilt, revenge, and justice, Massimo Carlotto's Death's Dark Abyss tells the tale of two men and the savage crime that irreversibly binds them.

During a bungled robbery atempti, Raffaello Beggiato takes a young woman and her eight-year-old child hostage. He later murders both in cold blood. Beggiato is arrested, tried, and sentenced to life. Undone by his loss, the victims' father and husband, Silvano Contin, plunges into an ever-deepening abyss until the day, fifteen years later, when the murderer seeks his pardon. The wonded Silvano turns predator as he ruthlessly plots his revenge.

Two dramatic stories meet in this stylish, passionate indictment of a legal system that seems powerless either to compensate victims or to rehabilitate perpetrators.
About the Author
---
Massimo Carlotto was born in Padua, Italy. In addition to the many titles in his extremely popular "Alligator" series, he is also the author of The Fugitive, Death's Dark Abyss, Poisonville, Bandit Love, and At the End of a Dull Day. One of Italy's most popular authors and a major exponent of the Mediterranean Noir novel, Carlotto has been compared with many of the most important American hardboiled crime writers.
Praise For…
---
Praise for Death's Dark Abyss

"[A] remarkable study of corruption and redemption in a world where revenge is best served ice-cold."
—Kirkus Reviews

"[A] subtle and disturbing tale of the effects of violence on its survivors...[P]lausible and heartbreaking."
—Publisher's Weekly

Praise for Massimo Carlotto

"Massimo Carlotto has a history as riveting as any novel."
—Chicago Tribune

"Carlotto is the reigning king of Mediterranean noir."
—The Boston Phoenix

"In hardboiled fiction, there is this hardcore Italian guy I suggest: Massimo Carlotto. Tough as fuck."
—Guillermo del Toro, Director

"The best living Italian crime writer."
—Il Manifesto

"Carlotto [...] provides a machine-gun pace, a jaundiced eye for political corruption and a refreshing absence of anything approaching a moral vision."
—Kirkus Reviews, on At the End of a Dull Day