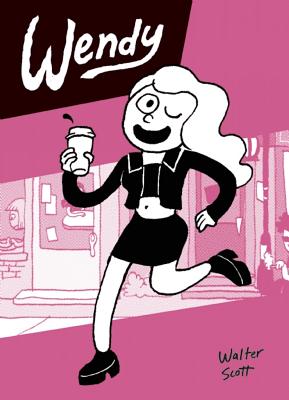 Unavailable, our apologies.
Staff Reviews
---
Wendy is an insecure art-kid enduring the humiliations of early adulthood in chilly Montreal. She crushes, is dashed. She creates, is mocked. It would all be very sad were it not for Scott's hilarious, expressive style and excellent rhythm.
— Landon
Description
---
Wendy is trendy, and has dreams of art stardom--but our young urban protagonist is perpetually derailed by the temptations of punk music, drugs, alcohol, parties, and boys. Hegemonies and hearts are broken in this droll and iconoclastic look at the worlds of art and twentysomethings.
Walter Scott is an artist from Montr al. His work has been exhibited across Canada and Wendy has been serialized on Random House Canada's literary digital magazine Hazlitt.