Ticket to Ride: Around the World on 49 Unusual Train Journeys (Paperback)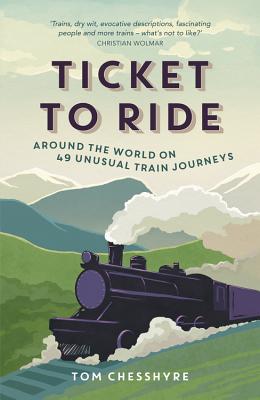 Unavailable, our apologies.
Sorry, We Can Not Obtain this Book at This Time
Description
---
Why do people love trains so much? Tom Chesshyre is on a mission to find the answer by experiencing the world through train travel—on both epic and everyday rail routes, aboard every type of ride, from steam locomotives to bullet trains, meeting a cast of memorable characters who share a passion for train travel. Join him on the rails and off the beaten track as he embarks on an exhilarating whistle-stop tour around the globe, from Sri Lanka to Iran via Crewe, Inverness, the Australian outback, and beyond.
About the Author
---
Tom Chesshyre is a travel journalist based in London and the author of Tales from the Fast Trains and To Hull and Back. He is a staff travel writer for the Times.
Praise For…
---
"Affectionate." —Wanderlust Magazine

"Amusing and insightful book." —E&T Magazine

"Evocative mix of thrill rides and gentle journeys worldwide. Even if locomotives and rolling stock leave you cold, you'll enjoy the author's trademark dry humour." —World of Cruising Magazine