Stability and Change in the Modern Middle East (Hardcover)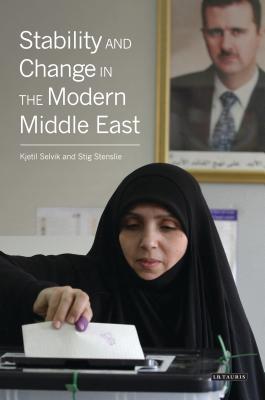 Unavailable, our apologies.
Description
---
In this ground-breaking book, aimed at new generation of students, Stig Stenslie and Kjetil Selvik provide a new introduction to the contemporary Middle East, using topical questions about stability and change as a way of interrogating the politics, economics and history of the region. How have regimes from North Africa to the Gulf perpetuated themselves in spite of the weakness of the Western-style state, the Islamist trend, and the destabilising effects of war and terrorism? What strategies have states used to control their societies, and how have both states and societies adapted over time? Both an accessible reference resource and a thought-provoking analysis, Stability and Change in the Modern Middle East introduces the key theoretical concepts for understanding the region and the freshest thinking on debates surrounding them, and brings the empirical material in to sharp focus through its unique thematic approach.
About the Author
---
Kjetil Selvik is Assistant Professor at the University of Oslo and researcher at the Fafo Institute of Applied International Studies. He has broad teaching experience in Middle East-related topics and holds a PhD from L'Institut d'Etudes Politiques in Paris. Stig Stenslie specialises in Middle Eastern and Asian affairs at the Norwegian Defence Staff. He holds a doctoral degree in Political Science from the University of Oslo, where he is also a lecturer.