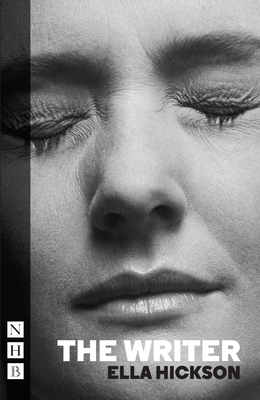 Description
---
A young writer challenges the status quo but discovers that creative gain comes at a personal cost.
Ella Hickson's play The Writer premiered in April 2018 at the Almeida Theatre, London, in a production directed by Blanche McIntyre.
About the Author
---
Ella Hickson is an award-winning writer whose work has been performed throughout the UK and abroad. Her work includes: Oil (Almeida Theatre, London, 2016); Wendy & Peter Pan(Royal Shakespeare Company, 2013 and 2015); Riot Girls (Radio 4); Boys(Nuffield Theatre, Southampton/Headlong Theatre/HighTide Festival Theatre, 2012); The Authorised Kate Bane (Grid Iron/Traverse Theatre, 2012); Rightfully Mine(Radio 4); Precious Little Talent (Trafalgar Studios/Tantrums Productions, 2011), Hot Mess(Arcola Tent/ Tantrums Productions, 2010) and Eight (Trafalgar Studios/Bedlam Theatre, Edinburgh, 2008/9).
Praise For…
---
'Wow. Here's a drama that channels all the righteous anger of the moment, the pent-up fury that women have found themselves at last allowed to express... [Ella Hickson] hits the jackpot once more with this coruscating examination of power structures both artistic and personal and how received ideas shaped by an inescapably patriarchal society infuse the two realms'
Evening Standard
'An eloquent, intellectually agile, vividly written and frequently furious play...
a compelling theatrical experience'
The Stage
'Electrifying... very punk rock, a thrillingly uninhibited rally against the establishment'
Time Out
'Hickson strikes a nerve with her story of toxic masculinity and egocentrism... this momentous new play is a voice that needs to be heard'
Broadway World
'Funny, raw, unflaggingly inventive... a sophisticated play for the MeToo generation'
Telegraph
'It's sharp, savage stuff... it never for a second is anything less than engrossing and serious, raising issues that need to be raised... Hickson's writing can take the breath away'
WhatsOnStage
'A bold and vivid explosion of anger'
Radio Times
'This poetically messy, brilliantly clever piece of work has an epic beauty… fractures, stumbles over and twists literary and societal structures like a modern-day Orlando… Hickson's a genius'
Exeunt Magazine
'Riveting... Playful and impassioned... Above all, the play is asking a big question: do we need new theatrical forms to reflect a society in the midst of a sexual revolution? Hickson's approach is witty, clever and keeps the ground shifting under one's feet'
Guardian