Sakhalin Island (Paperback)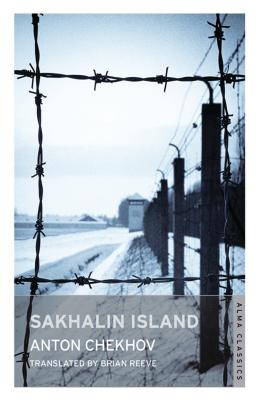 Unavailable, our apologies.
Description
---
In 1890, the thirty-year-old Chekhov, already knowing that he was ill with tuberculosis, undertook an arduous eleven-week journey from Moscow across Siberia to the penal colony on the island of Sakhalin. Now collected here in one volume are the fully annotated translations of his impressions of his trip through Siberia and the account of his three-month sojourn on Sakhalin Island, together with his notes and extracts from his letters to relatives and associates. Highly valuable both as a detailed depiction of the Tsarist system of penal servitude and as an insight into Chekhov's motivations and objectives for visiting the colony and writing the exposé, Sakhalin Island is a haunting work which had a huge impact both on Chekhov's career and on Russian society.
About the Author
---
Anton Chekhov was born in 1860 in a small town on the Sea of Azov. His plays include Ivanov, Platonov, Uncle Vanya, On the High Road, and The Proposal, among others. As he was beginning to gain international recognition as a major dramatist, he suffered two heart attacks and died in Badenweiler, Germany.
Praise For…
---
"Sakhalin Island should be compulsory reading for all those who are anywhere and in any way involved with the so-called penal system." - Heinrich Böll
"Sakhalin Island shows off the breadth of Chekhov's reading as well as the depth of his fieldwork . . . This is a much needed new annotated translation." - The Independent
"As a work of literature, Sakhalin Island is a masterpiece of restrained, dignified, unsentimental prose . . . a work of complete seriousness, full of clear, humane, practical suggestions for reform." - The Observer
"The best work of journalism written in the 19th century." - The New Yorker
"Mr Reeve's work reminds one that Chekhov was as great a master of the documentary genre – and also of the best academic prose – as of drama and narrative fiction… Sakhalin Island will never eclipse The Cherry Orchard. But it is every bit as impressive a masterpiece, and this new version will surely make its merits more widely known." - Times Literary Supplement
"Sakhalin Island is the work of a sensible and sympathetic recorder of the facts, and Mr Reeve has done us a favour in his handsome and useful edition." - Stephen Tumm, Former HM Chief Inspector of Prisons
"What writers influenced me as a young man? Chekhov! As a dramatist? Chekhov! As a story writer? Chekhov!" - Tennessee Williams