The Last Patriarch (Paperback)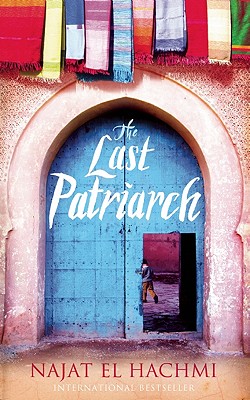 Unavailable, our apologies.
Description
---
An explosive novel which pits fathers against daughters and duty against desire.
Straight talking and fiery, Mimoun's daughter is everything he wishes she weren't. When he leaves Morocco for Catalonia, he wants to improve his own life without allowing Western culture to affect his wife or children at all. He expects them to stay in Morocco, while he enjoys the sophistication and freedom of Barcelona.
His plans are thrown into disarray when his family insists on joining him in Catalonia. Things get much worse when his daughter starts reading the dictionary, and taking on the Catalonians at their own language...
The Last Patriarch, a bestseller when published in 2008, was awarded the most prestigious Catalan literary prize, the Ramon Llull. It has been translated into all the major European languages and also won the Prix Ulysse, France.
About the Author
---
Najat El Hachmi: Najat El Hachmi was born in Morocco in 1979. At the age of eight, she emigrated to Catalonia, Spain with her family. Her novel The Last Patriarch won the prestigious Ramon Llull Prize in 2008. She has published one other book, an autobiographical work called I Too Am Catalan.

Peter Bush: Peter Bush is an award-winning literary translator who lives in Barcelona. He studied French and Spanish at Cambridge and researched Spanish fiction and history at Oxford. After teaching in London schools he became Professor of Literary Translation at Middlesex University and then at the University of East Anglia, where he also directed the British Centre for Literary Translation. His recent translations from Spanish include "Juan the Landless" by Juan Goytisolo, "Havana Fever" by Leonardo Padura and "Celestina" by Fernando de Rojas and from Catalan, "A Not So Perfect Crime" by Teresa Solana and "The Last Patriarch" by Najat El Hachmi.
Praise For…
---
"An exciting fictional take on politics and the family" - Sunday Telegraph

"Najat El Hachmi's narrative poise, humour and fresh, unrepressed language turn her painful subject matter into a pleasure to read" - Independent

"A lively depiction of family life in Morocco and Catalonia" - Stylist