Explicit Erotic Sex Stories: JUDITH'S FIRST ADVENTURE (FIRST TIME): Judith and Ronald fell in love, and their story has a good ending (Paperback)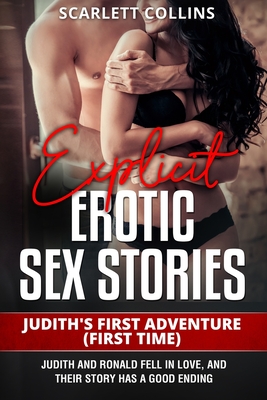 Unavailable, our apologies.
Sorry, We Can Not Obtain this Book at This Time
Description
---
Get comfortable, dim the lights and let your Imagination Run Wild with this Exciting Story...
Your Customer Never Stop Reading this Exciting Explicit Romance Novel Book
Judith and Ronald fell in love with each other, and their love story has a happy ending. Judith is an 18-year-old girl who lives in a tiny suburb outside of Philadelphia with her mother. Judith grew to be a very beautiful young girl, but despite her beauty, she never had a boyfriend in high school. However, after she left high school, she felt it necessary to feel love and fall in love before she entered into college. She wanted something very fast and quick, so she decided to post her ad on a dating site called Craigslist. She uploaded her pictures on the dating site hoping to find a man of her dreams. The man must agree to the terms of their meeting; they have to meet in a public place. That was where she met Ronald; Ronald was different from all the profiles she had seen. She took a break from his reports to learn about his personal life. One thing led to the other, and they started chatting via messenger. That was the beginning of their love story and love life. Judith's first adventure eventually paid off. They became close friends, and their love story eventually has a happy ending...
Buy it NOW and let your customers Become Addicted to the Incredible Series of Novels written by Scarlett Collins