Explicit Erotic Sex Stories For Adults: Forbidden, Hot and Dirty Taboo Collection (Hardcover)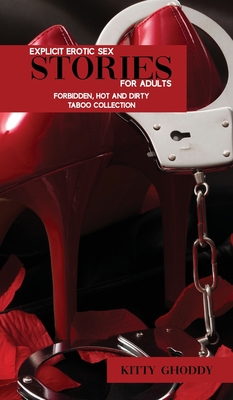 Unavailable, our apologies.
Sorry, We Can Not Obtain this Book at This Time
Description
---
55% OFF for Bookstores
Are you looking for a book that will spice up your clients' sex lives and lets their imaginations run wild?
Are you ready to offer them the sexiest reading experience of their life?
Explicit Erotic Sex Stories For Adults
A Steamy Collection of Erotic and Sex Stories That Will Leave Them Breathless
Imagine having all your fantasies come true. Well, some of them probably will, but some of them are so taboo we can only dream and fantasize about them.
With Explicit Erotic Sex Stories For Adults, you can let your imagination run wild, and you can imagine yourself doing whatever you want with whomever you want. Maybe you even get some creative ideas
Not only will these stories make you incredibly horny and excited, but research proves that people who read erotic stories have a better sex lives That's because you get to experience so much more than your average person.
With this book, you will get different stories, and each story is focused on just one taboo topic. That way, every story is a deep and sizzling exploration of some of the most forbidden taboos...
Here's which taboos you'll find inside:
★Spanking like you've never known before
★Lesbian and Orgies that will have you so horny you won't be able to stop yourself
★Romance and Forbidden Sex, Secrets of Tantric Sex
★Milf, Rough Sex and Submission.
If you want to explore the dirtiest, kinkiest sex imaginable, this is the book. It's so hot, you won't be able to quit it.
BUY IT NOW
and
let your costumers get addicted to this amazing book.