Sardinia: Island of Myth and Magic (Hardcover)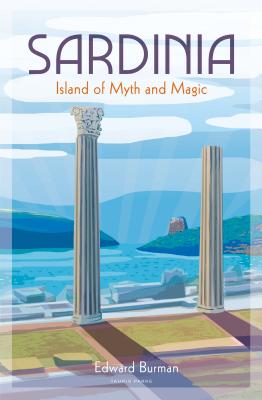 Unavailable, our apologies.
Sorry, We Can Not Obtain this Book at This Time
Description
---
Tourism in Sardinia is booming, yet there is nothing else in print that deals with the island's incredibly rich history and culture, which stretches back to the Neolithic period.

This book details everyone from the Phoenicians to the Carthaginians and Aragonese who invaded Sardinia, which is covered with some of the most fascinating historical and archaeological sites in Europe - from thousands of nuraghi, Bronze Age towers and settlements, to 'giant's grave' and 'fairy house' tombs. It also holds eccentric festivals, from Barbagia's carnival parade of ghoulish mamuthones, said to banish winter demons, to the death-defying S'Ardia horse race in Sedilo.

There are shipwrecks off Cagliari's coast, underwater caves and submerged Roman ruins in addition to ancient castles, churches, undisturbed hilltop villages and 2,000 miles of some of the most beautiful coastline in the world.
About the Author
---
Edward Burman holds a degree in Philosophy and Fine Art from the University of Leeds. He has published eighteen books, including Xi'an Through European Eyes: A Cultural History in the Year of the Horse and most recently, Terracotta Warriors: History, Mystery and the Latest Discoveries.