The Submission of Mrs Driscoll! (Paperback)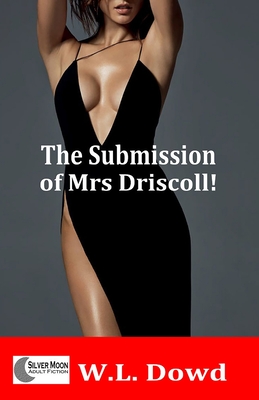 Unavailable, our apologies.
Sorry, We Can Not Obtain this Book at This Time
Description
---
When a socially established and highly successful woman's secret fantasy of total sexual submission is accidently discovered by her wealthy and influential husband, he makes it his mission to show her a world where she can realize the endless possibilities of her fertile imagination and suppressed desires.
Maryann Driscoll, a gorgeous and vibrant woman in her mid-thirties, is about to have her world dramatically upended when her devoted husband, Charles, surprises her with an opportunity to experience a journey that she had previously only dreamed of. Taken to a 'private event' at an exclusive club, she must cope with the unexpectedly intense excitement of her humiliation as she surrenders herself in front of friends, complete strangers, and even a few co-workers.
It's now or never as Maryann faces a crucial turning point in her privileged life She must choose between being true to herself and living the life she so often fantasized of, or returning to the seemingly mundane life of the socialite housewife.
This is NOT your typical BDSM e-book by W.L. Dowd. Written with a woman's influence and eye for detail, this novelette will appeal to anyone who shares the desire to be controlled and dominated in the most sexually exciting and intensely fulfilling way possible