Southern Supremacy - Book 1 (Paperback)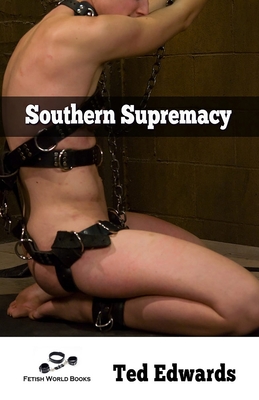 Unavailable, our apologies.
Sorry, We Can Not Obtain this Book at This Time
Description
---
ranville (correctly titled the Honourable Vernon de Vere Granville) had been a frequenter of the seedier brothels in London where he had acquired his desire for sadism and the domination of attractive, and not-so attractive whores.

Now he was sat in his cabin aboard the Confederate States Steam Packet - Pride of Dixie - when the cabin door was knocked on and the delectable Chloe, his entertainments manager entered his room. In moments he is introduced to one of her girls, the delectable and young pale blonde, Melissa.

She will be the first of many girls on the voyage who will learn of Granville's desires for a plantation and slaves who he can treat in the same way he now treats the girls provided for his entertainment on board. A firm hand, use of the whip and much more will provide him with many hours of memories to recall long after the journey has ended.