Glebe Hall: Failed Revolution & Humble Pie (Paperback)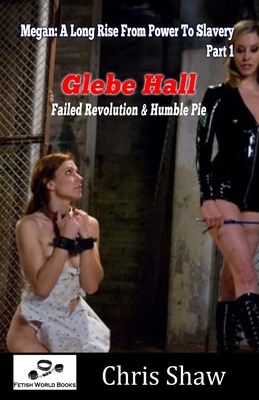 Unavailable, our apologies.
Sorry, We Can Not Obtain this Book at This Time
Description
---
Megan Rowlands has had an interesting life.

She's been a detective sergeant in the Metropolitan Police in the UK and a medal-winning Olympian Martial Artist. We find her as a senior teacher in Glebe Hall, a college staffed entirely by women. It teaches criminal and deviant 18-year-olds who, through no other establishment being willing to take them, have reached that age without the education to manage the very large businesses - legal or otherwise - that they will inherit from their exceptionally wealthy families.

Glebe Hall charges outrageous fees, but it never expels and never calls the police, regardless of what happens there. And it educates its students. It is part of Megan's job, over and above teaching, to ensure that order and discipline is maintained and any student who tries to attack a teacher or another student at Glebe Hall ends up in the infirmary without being able to hurt anybody else.

She and her colleagues are sharp, fit and very dangerous and have a long record of success, but Glebe Hall is located in a country with a rather vicious and unstable government, and its staff got themselves involved in handling communications for a well-meaning revolution which failed very badly.

Although they have concealed their complicity as efficiently as they do everything, this involvement turns out to be disastrous mistake when a couple of the very nastiest students find evidence of it.