Seven Methods of Killing Kylie Jenner (Paperback)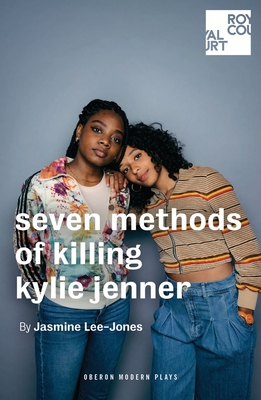 Unavailable, our apologies.
Sorry, We Can Not Obtain this Book at This Time
Staff Reviews
---
We live in a day and age where everybody wants to be black, but only if it (blackness) is profitable. Case in point, Kylie Jenner continues to profit on Blackness i. e black people, black culture, and black creativity, which has led her to be a "self-made millionaire." The subject title of Jasmine Lee-Jones' intelligent and imaginative play Seven Methods of Killing Kylie Jenner takes place partially on Twitter, where a young dark-skinned Black woman articulates her grievances (memes included), and in Twitter fashion, things get a little out of hand. Jasmine Lee- Jones cleverly incorporates the black Twitter lexicon in an innovative way that is *chef's kiss*.
— Victoria
About the Author
---
Jasmine Lee-Jones is a writer and performer. Jasmine was a writer-on-attachment for the 2016 Open Court Festival, and was further developed as a writer through the Royal Court's Young Court programme. Her first play seven methods of killing kylie jenner (2019) was first commissioned as part of The Andrea Project and opened at the Royal Court in July 2019.