Modelling Goods Trains, Goods Sheds and Yards in the Steam Era (Paperback)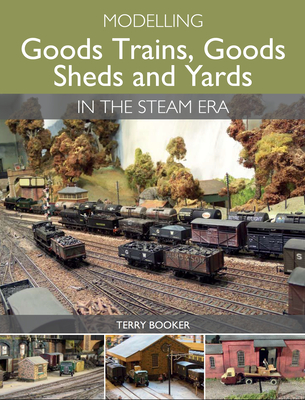 Unavailable, our apologies.
Sorry, We Can Not Obtain this Book at This Time
Description
---
This wide-ranging book, written by an experienced railway modeller, demonstrates how, with a little patience, you can produce accurate and realistic models of goods trains, sheds and yards. It presents detailed step-by-step projects and covers basic card-kit building, 'kit bashing' and scratch building. Written in an easily understandable style, this fascinating work is aimed at all those railway modellers who wish to authentically replicate the way goods were moved and handled on Britain's railways during the steam era.
About the Author
---
Terry Booker was born at the outbreak of the Second World War and grew up in a small village at the foot of the Berkshire Downs close to the main line from Paddington to the West Country. He was lucky enough to witness the last months of the old GWR, the early 'Golden Years' of British Railways and the last steam-hauled freight trains in West Germany. Terry has had a lifelong interest in railway modelling and enjoys exhibiting his work. His highly acclaimed loft-layout, Wessex Lines, has featured on video, DVD and on the pages of Railway Modeller and Model Rail.