Lonely Planet New York City City Guide [With Pull-Out Map] (Paperback)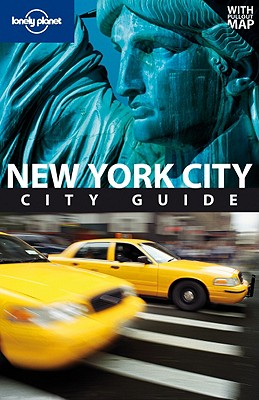 Unavailable, our apologies.
Sorry, We Can Not Obtain this Book at This Time
Description
---
Discover New York City
Absorb the light of a thousand suns in neon-soaked Times Square
Feel the love for John Lennon at his flower-filled Strawberry Fields shrine
Drink in the earthy smells of nature at Union Square's weekend organic food market
Go medieval at the Cloisters, a full-sized castle in northern Manhattan
See the city at breakneck speed from the back of a pedicab
In This Guide:
4 local authors, 340 hours of research, one offer of chicken feet in Chinatown for good luck and 20 different types of beer sampled
More coverage of the city's diverse neighborhoods, plus a new Itinerary Builder to help you plan your time
Full-color miniguides to NYC Style and Brooklyn
Content updated daily - visit lonelyplanet.com for up-to-the-minute reviews, updates and traveler insights
978174175501500968
""Happy families are all alike; every unhappy family is unhappy in its own way." "Tolstoy wasn't thinking specifically of the Harrison family when he wrote those words, but maybe he should have been. George Harrison is 28 and afraid of the dark. His father is dead and his mother lives in la-la land. Reeling from a broken heart, and still coping with the trauma of a childhood home invasion, George works in a dead-end job in a bowling alley and finds rare solace in the giant painting of an alien that sits outside his room. His brother Matthew isn't much better off. After losing the love of his life in a traumatic car accident, he's retreated into a private world of sleep where he dreams about falling in love with comedienne Magda Szubanski. Matthew and George are each stuck in their own little messed-up world, with no idea how to get out, and neither of them is sure whether their unhappy family will ever finally pull together, or simply just fall apart.