Charlotte Sometimes (Paperback)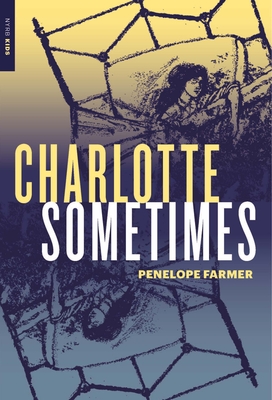 List Price: $11.99
Our Price: $9.99
(Save: $2.00 17%)
On Our Shelves Now - Available to Ship to Your Home
Staff Reviews
---
Charlotte has been sent to boarding school, and already feels out of place, but soon things get a lot weirder, She starts waking up and finding herself in the same bed, in the same school, but instead of the present day it's 1918, where everyone thinks her name is Clare and all the teachers think she's strange and slow. For months, Charlotte wakes up, finding herself alternately in the present day and in the past, beginning to doubt whether she's really Charlotte at all. A dreamy, beautifully written book, I read Charlotte Sometimes first when I was ten (and devoured it), and again at fourteen, when I discovered that The Cure had written a song about it. 
— Madeleine
Description
---
A time-travel story that is both a poignant exploration of human identity and an absorbing tale of suspense.

It's natural to feel a little out of place when you're the new kid, but when Charlotte Makepeace wakes up after her first night at boarding school, she's baffled: everyone thinks she's a girl called Clare Mobley, and even more shockingly, it seems she has traveled forty years back in time to 1918. In the months that follow, Charlotte wakes alternately in her own time and in Clare's. And instead of having only one new set of rules to learn, she also has to contend with the unprecedented strangeness of being an entirely new person in an era she knows nothing about. Her teachers think she's slow, the other girls find her odd, and, as she spends more and more time in 1918, Charlotte starts to wonder if she remembers how to be Charlotte at all. If she doesn't figure out some way to get back to the world she knows before the end of the term, she might never have another chance.
About the Author
---
Penelope Farmer was born in Kent, England, in 1939, the younger of twin girls. She was educated at private schools and Oxford University. Apart from brief spells of teaching and a variety of odd jobs she has spent most of her working life writing for children and adults. Charlotte Sometimes is her best-known book, and inspired the song of the same name by the rock group the Cure. She has two children and three grandchildren, and with her partner, a former academic biologist, divides her time between London and the Canary Islands.
Praise For…
---
"[Charlotte Sometimes] has all the pleasures of a good time-travel yarn...Adolescence is all about forging an identity, and this novel speaks to those questions of 'who am I?' and 'how do other people see me?' in an abstract, haunting way...For those of you with middle-grade children, I recommend Charlotte Sometimes wholeheartedly, and for those of you who may have read it as a child, I recommend returning to it, if only because rereading is one of the only forms of time travel available to us." —Hannah Gersen, The Millions

"An intriguing fantasy." — The Horn Book

"...[A] book of quite exceptional distinction...the author has built a haunting, convincing story which comes close to being a masterpiece of its kind...not easily forgotten." —Christian Science Monitor

"Farmer writes with style. She is vivid in her depiction of place: on almost every page, scattered with colorful figures of speech, we are drawn into the school and the surroundings of the school through sights and sounds and smells and textures...above all we are moved by the depth and poignancy of the relationship between Charlotte and Emily." —Eleanor Cameron