Moma Highlights (Paperback)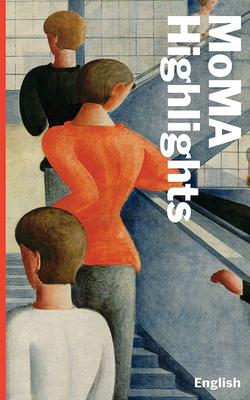 Description
---
This new edition of MoMA Highlights presents 375 works from the Museum of Modern Art's unparalleled collection of modern and contemporary art. Featuring 170 new selections--a greater representation of women, artists of color and artists from around the world--this updated volume reflects the inclusionary ethos of the newly expanded museum.
MoMA Highlights
presents a rich chronological overview of the art of the past 150 years, beginning with a photograph made around 1867 and concluding in 2017, with an Oscar-nominated documentary film. In between, readers will encounter some of the most beloved artworks in the museum's collection--iconic works by Claude Monet, Vincent van Gogh, Frida Kahlo and Andy Warhol, among many others--and discover lesser-known but equally fascinating and significant objects of art, architecture and design from around the world. Each work is represented by a vibrant image and a short, lively and informative text, many of which have been newly written or significantly revised for this edition. Published to accompany the opening of the museum's new and expanded collection galleries in 2019,
MoMA Highlights
is an indispensable survey of one of the world's premier collections of "the art of our time."