The Alchemists of Kush (Paperback)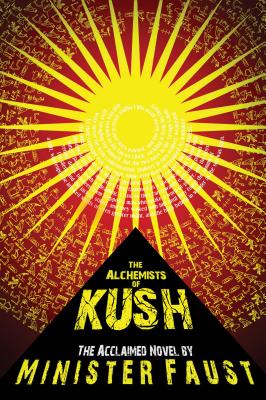 Unavailable, our apologies.
Sorry, We Can Not Obtain this Book at This Time
Description
---
Two Sudanese "lost boys." Both fathers murdered during civil war. Both mothers forced into exile where the only law was violence. To survive, the boys became ruthless loners and child soldiers, until they found mystic mentors who transformed them into their true destinies. One: known to the streets as the Supreme Raptor; the other: known to the Greeks as Horus, son of Osiris. Separated by seven thousand years, and yet connected by immortal truth. Born in fire. Baptized in blood. Brutalized by the wicked. Sworn to transform the world and themselves. They are the Alchemists of Kush.
About the Author
---
Minister Faust is a novelist, print/radio/television journalist, blogger, sketch comedy writer, video game writer, playwright, and poet. He also taught high school and junior high English literature and composition for a decade.