Railroad Semantics: Oregon Trunk, Fallbridge, Brooklyn, Cascade, Black Butte, and Valley Subs (Paperback)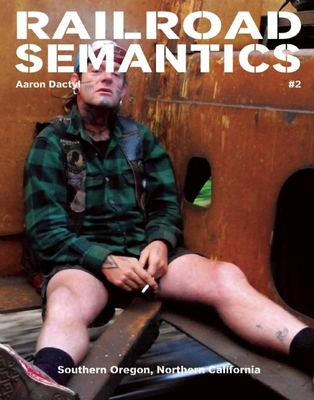 Unavailable, our apologies.
Sorry, We Can Not Obtain this Book at This Time
Other Books in Series
This is book number 2 in the Railroad Semantics series.
#3: Railroad Semantics: Portland, La Grande, Huntington, Nampa, Pocatello, Rawlins, Laramie, Front Range, Valley, Black Butte, and Cascade (Paperback): $7.95
#4: Railroad Semantics: Train Hopping Across Montana, Wyoming, Utah, Nevada, California, and Oregon (Paperback): Unavailable, our apologies.
Description
---
The Railroad Semantics zine is Aaron Dactyl's big round-up of all-things train culture. From trainhopping to hobo graffiti, maps to camps, Aaron gives the goods in a well-written style that's both informative and poetic. In issue two, Aaron describes his summer riding freight trains between Portland and Northern California. Between the exhausting waits in sparse canyons and breezy sunny rides into Eugene, Aaron manages to make riding trains sound like a grand adventure. This volume also includes interesting local articles about the railroads: shipping trash to landfills by train, Junction City's lawsuit against the rail company, and a landslide.

About the Author
---
Aaron Dactyl is an adventurer, railroad hobo, and train enthusiast. He regularly travels by hopping trains and is the author of "Railroad Semantics #1." He lives in Eugene, Oregon.