Pushkin Hills (Hardcover)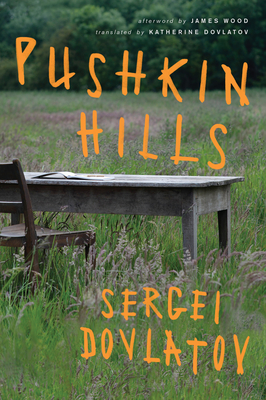 Unavailable, our apologies.
Sorry, We Can Not Obtain this Book at This Time
Description
---
An unsuccessful writer and an inveterate alcoholic, Boris Alikhanov has recently divorced his wife Tatyana, and he is running out of money. The prospect of a summer job as a tour guide at the Pushkin Hills Preserve offers him hope of regaining some balance in life as his wife makes plans to emigrate to the West with their daughter Masha, but during Alikhanov's stay in the rural estate of Mikhaylovskoye, his life continues to unravel. Populated with unforgettable characters--including Alikhanov's fellow guides Mitrofanov and Pototsky, and the KGB officer Belyaev--Pushkin Hills ranks among Dovlatov's renowned works The Suitcase and The Zone as his most personal and poignant portrayal of the Russian attitude towards life and art.

About the Author
---
Sergei Dovlatov was born in Ufa, Bashkiria (U.S.S.R.), in 1941. He dropped out of the University of Leningrad after two years and was drafted into the army, serving as a guard in high-security prison camps. In 1965 he began to work as a journalist, first in Leningrad and then in Tallinn, Estonia. After a period of intense harassment by the authorities, he emigrated to the United States in 1978. He lived in New York until his death in 1990.