Youth Without God (Neversink) (Paperback)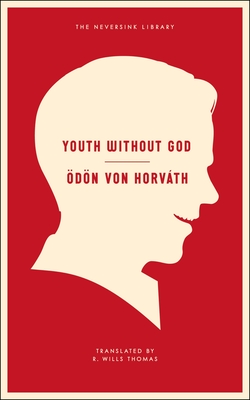 Staff Reviews
---
An unspecified country is being taken over by fascism where an unnamed narrator is punished for teaching that 'negroes' aren't 'dirty, cunning, and contemptible.' The day to day realities of living with evil as witnessed by a teacher trying to educate budding nazis are handled with a distraught sort of apathy until a murder snaps the narrator out of his fugue. Can we have justice in an unjust society? For Von Horvath the answer was as impossible as it is today.
— Jeff
Description
---
Written in exile while in flight from the Nazis, this dark, bizarre evocation of everyday life under fascism is available for the first time in thirty years.
 
This last book by Ödön von Horváth, one of the 20th-century's great but forgotten writers, is a dark fable about guilt, fate, and the individual conscience.

An unnamed narrator in an unnamed country is a schoolteacher with "a safe job with a pension at the end of it." But, when he reprimands a student for a racist comment, he is accused of "sabotage of the Fatherland," and his students revolt. A murder follows, and the teacher must face his role in it, even if it costs him everything.
 
Horváth's book both points to its immediate context—the brutalizing conformity of a totalitarian state, the emptiness of faith in the time of the National Socialists—and beyond, to the struggles of individuals everywhere against societies that offer material security in exchange for the abandonment of one's convictions. Reminiscent of Camus' The Stranger in its themes and its style, Youth Without God portrays a world of individual ruthlessness and collective numbness to the appeals of faith or morality.
 
And yet, a commitment to the truth lifts the teacher and a small band of like-minded students out of this deepening abyss. It's a reminder that such commitment did exist in those troubled times—indeed, they're what led the author to flee Germany, first for Austria, and then France, where he met his death in a tragic accident, just two years after the publication of Youth Without God. Long out of print, this new edition resurrects a bracing and still-disturbing vision. 

"Horváth was telling the truth. Furiously." —Shalom Auslander
About the Author
---
Ödön von Horváth (1901–1939) is best known for his important plays, including Tales of the Vienna Woods, and for his novel, The Eternal Philistine. Born in Austria, he fled the Nazis to Paris, where he died when a tree limb struck by lightning hit him as he walked down the Champs-Elysee.

Liesl Schillinger is a literary critic, translator, and regular contributor to the New York Times Book Review. Her essays and reviews have appeared in The New Yorker, The New Republic, The Washington Post, New York, Vogue, and elsewhere. Her most recent translation from the German is the novel Every Day, Every Hour, by Nataša Dragnić.
Praise For…
---
"Ödön von Horváth was a brilliant German writer. . . . He makes the truth irresistible."
—Edmund Wilson
 
"The most gifted writer of his generation."                  
—Stefan Zweig
 
"Horváth is better than Brecht."                  
—Peter Handke