Sex Is Forbidden: A Novel (Hardcover)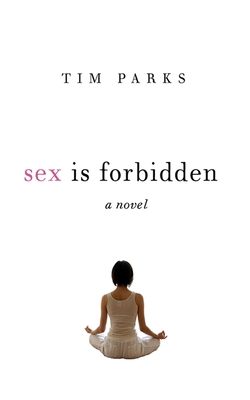 Unavailable, our apologies.
Sorry, We Can Not Obtain this Book at This Time
Description
---
Sex is forbidden at the Dasgupta Institute, the Buddhist retreat where Beth Marriot has taken refuge, and that's a big advantage. Beth has been working as a server, assisting in the kitchen and helping out—discreetly, so the meditators aren't disturbed. The meditators are making big sacrifices to come here and change their lives. So the servers must observe the rules, and silence and separation of the sexes are chief among them.

But Beth is fighting demons. She came here at a crossroads in her life, caught between an older lover who wouldn't choose her and a young one who wants to marry her, and she may have caused another man's death when she risked her own life swimming out to sea in a gale. A singer in a band, vital and impulsive, fleshy and sexy, she has been a rebel and a provocateur. And now, conflicted and wandering, she stumbles on a diary in the men's dorm and cannot keep away from it, or the man who wrote it. At the same time, desiring—all too hard—to achieve the inner peace that Buddhist practice promises, she yearns for the example set by the slim, silent, white-clad teacher Mi Nu, and maybe yearns for something more.

Comic and poignant at the same time, swiftly paced and completely engaging, Sex Is Forbidden is an entertaining novel about two profoundly different attitudes to life, and Beth—our narrator—is a character to be savored.
About the Author
---
Tim Parks is the author of more than twenty novels and works of nonfiction. His novels include Europa, which was shortlisted for the Booker Prize. His most recent work of nonfiction is Italian Ways: On and Off the Rails from Milan to Palermo. His essays have appeared regularly in The New Yorker and The New York Review of Books, for which he blogs. He lives in Milan, Italy.
Praise For…
---
"Assured. Accomplished. Memorable. . . . Parks gives us a glimpse of the titanic struggle of meditation, of the mind's fluctuations under restraint, observing itself."—Kirkus Reviews, starred review

"It's a cracker—clever, funny, and insightful, with complicated, conflicted, and totally convincing Beth at its heart."—Daily Mail

"Parks writes with detachment, wit, and intelligence, and the troubled voice in Beth is entirely convincing."—The Times

"A wry and subtle story about what happens when the Western self tries to lose itself."—Prospect

"An eminently readable and thought-provoking novel that teases you to the last page, and possibly beyond."—Spectator

"Tim Parks is very good at rubbing beliefs up against each other, which leads to subtle, unsettling questions. . . . Full of observations that are quirky, witty, and deep."—Sunday Herald

"Assured. Accomplished. Memorable. . . . Parks gives us a glimpse of the titanic struggle of meditation, of the mind's fluctuations under restraint, observing itself."—Kirkus Reviews, starred review

"It's a cracker—clever, funny, and insightful, with complicated, conflicted, and totally convincing Beth at its heart."—Daily Mail

"Parks writes with detachment, wit, and intelligence, and the troubled voice in Beth is entirely convincing."—The Times

"A wry and subtle story about what happens when the Western self tries to lose itself."—Prospect

"An eminently readable and thought-provoking novel that teases you to the last page, and possibly beyond."—Spectator

"Tim Parks is very good at rubbing beliefs up against each other, which leads to subtle, unsettling questions. . . . Full of observations that are quirky, witty, and deep."—Sunday Herald