Destiny: A Novel (Paperback)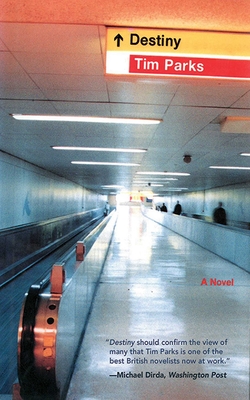 Unavailable, our apologies.
Sorry, We Can Not Obtain this Book at This Time
Description
---
Christopher Burton, the protagonist of this masterful novel, is one of Britain's foremost foreign correspondents, the acknowledged world expert on Italian affairs. Three months after returning to London with his Italian wife for an extended stay, Burton receives a phone call at the reception desk of his hotel informing him that his teenage son has committed suicide. Why, upon receiving this terrible news, does he immediately conclude that his marriage of almost thirty years is over? And why is grief so slow in coming? Burton feels his pious, mercurial wife may have given him his life in Italy—even his prestigious career—but she has also made it impossible. Was their troubled son somehow the victim of their long, explosive love-hate relationship? Looking back, Burton sees in his life a web of contradictions, unanswered questions, and confusions. And yet, it has been his destiny.

Intensely dramatic, dark, and yet often hilariously funny, Destiny is a seamless, beautifully plotted story and a profound meditation on marriage and identity. Parks offers us a searing account of what it means to tread the narrow line between sanity and psychosis.
About the Author
---
Tim Parks is the author of more than twenty novels and works of nonfiction. His novels include Europa, which was shortlisted for the Booker Prize. His most recent work of nonfiction is Italian Ways: On and Off the Rails from Milan to Palermo. His essays have appeared regularly in The New Yorker and The New York Review of Books, for which he blogs. He lives in Milan, Italy.