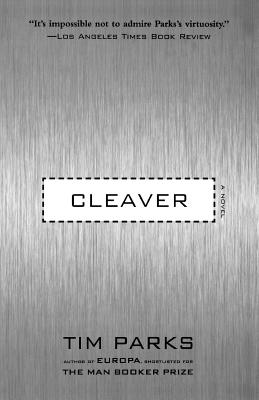 $24.95
Email or call for price.
Description
---
Why would a man who has it all suddenly turn his back on the world at the height of his power? A celebrated journalist, broadcaster, and documentary filmmaker, Harold Cleaver has just trounced the president in a damning television interview. But balancing Cleaver's success is the unbearable scrutiny of his elder son's equally damning roman a clef, Under His Shadow. Overweight and overwrought, Cleaver abruptly abandons his home, his wife, his mistresses, and, above all, television, the glowing box that brought him identity and power. He retreats high into the mountains to evade the numbing hold of e-mail, cell phones, and the endless chatter of public discourse. Weeks later-snowed in at five thousand feet, harangued by voices from the past, and humiliated by his inability to understand the locals on whom he relies for food and whiskey-Cleaver discovers that nowhere is so noisy and dangerous as the solitary mind.
About the Author
---
Tim Parks is the author of more than twenty novels and works of nonfiction, including the best-selling Italian Neighbors and An Italian Education. His novels include Europa which was shortlisted for the Booker Prize. His essays have appeared in the The New Yorker and the New York Review of Books, for which he blogs. Tim Park is also a renowned translator. He lives in Italy.