The Eyes of Venice (Paperback)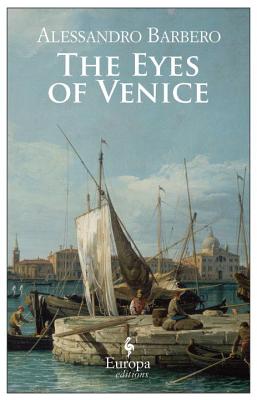 Unavailable, our apologies.
Description
---
Winner of the Alessandro Manzoni Prize for Fiction
Venice at the end of the 1500s is an unforgiving city. The Doge rules with an iron fist and the Holy Office harbors suspicions about everything and everyone. Even the walls have eyes. The Republic of Venice watches and listens, then passes judgment swiftly and definitively. In a city where everyone is assumed guilty of something, a young stonemason by the name of Michele has been accused of a crime he didn't commit. Afraid for his life, he flees the city aboard a galley carrying gold coin, leaving behind his young wife, Bianca. Banished from his home, Michele embarks on a series of extraordinary adventures as the ship he travels on stops in every port and on every island of the Mediterranean. In order to survive this once naïve and immature boy must fast become a man, one possessed of cunning, courage and fortitude.
Bianca remains alone in the cruel and treacherous Venice. She faces challenges that are, if anything, even more difficult than those of Michele, and will encounter all the terrors and mysteries that the labyrinthine city holds in its blind alleys and narrow passageways. And she, like Michele, will discover in herself a tenacious and indestructible will to survive.
About the Author
---
Alessandro Barbero is the author of The Battle: A New History of Waterloo (Walker & Co., 2005), and Charlamagne: Father of a Continent, and Master Pyle's Bella Vita and Other People's Wars, winner of the Strega Prize for Fiction. He is a renowned historian whose two-volume history of the Battle of Lepanto is considered to be the definitive text on the subject. He teaches Medieval History at the University of Eastern Piedmont in Vercelli, Italy.
Praise For…
---
Praise for The Eyes of Venice

"Quite simply an extraordinarily beautiful book."—WUZ

 "A love story, a war story, a story of hope, a story about encountering the Muslim world. in short, an adventure story."—Panorama

"Unexpected twists and remarkable encounters, good guys and bad guys, love and adventure, all in the best tradition of dramatic storytelling. With one extra ingredient: intelligent—it might be more accurate to say 'perfect'—reconstruction of the historical setting."—Corriere della Sera