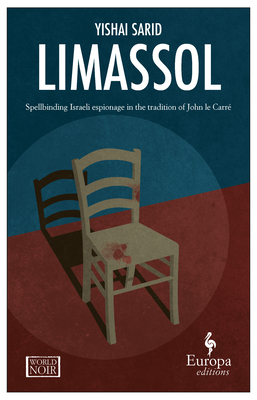 Unavailable, our apologies.
Sorry, We Can Not Obtain this Book at This Time
Description
---
This morally complex novel tells the story of a conflicted Israeli secret service agent and his questionable aresenal of interrogation techinques. A connoisseur of persuasive methods–legal and otherwise–he never fails to make his subjects talk, but his tactics often fall beyond international law. 

His tampering with protocol culminates when two prisoners die in his custody, causing his superiors to suggest a temporary reassignment. Begrudgingly, he accepts his new mission: go undercover, posing as an aspiring novelist, and befriend Daphna, an Israeli writer. His primary target is the son of a Palestinan poet and wanted terrorist leader named Yotam, the son of Hani–Daphna's best friend. As the writer's friendship begins to awaken feelings he thought long dead, his own well-entrenched sense of right and wrong is clouded. But the habits of a lifetime in the military propel him to continue his deceptions and lay his trap for Yotam. Playing upon a dying man's sentiments, he convinces the elderly poet to arrange a meeting with his son in Limassol, a Cypriot town where the Israelis lie in wait to eliminate their target.

As intrigue and tension mount, the agent will be forced to choose between his professional obligations and his newfound loyalties–compromising the mission and his identity.
About the Author
---
Yishai Sarid studied law at the Hebrew University of Jersualem and received a graduate degree in public administration from Harvard University. He works as an attorney and a journalist for the Hebrew press. Limassol is his second novel.

Barbara Harshav's translations from Hebrew include works by prominent authors such as Michael Govrin, Yehudah Amihai, Meir Shalev, and Nobel Laureate S.Y. Agnon. She teaches at Yale University.
Praise For…
---
Shortlisted for the 2012 IMPAC Dublin Literary Award


Praise for Limassol

"Limassol grips the reader, stirs something in him and slaps him in the face. Sarid truly shines...The novel's achievement is its triple function: as a detective, a spy novel, and most notably as a briliant political critique."
—Haaretz

"In Limassol, Sarid performs open-heart surgery on Israeli society; without using anesthetic."
—Achbar Ha'Ir

"Limassol is the Israeli version of Dostoevksy's Notes from the Underground, a parable on the ailemnts of Israeli society as they manifest in the Israeli idea of security, in the culture, in the drug and crime industries, and in the Palestinian conflict."
—Zman Yerushalayim