Paris to the Pyrenees: A Skeptic Pilgrim Walks the Way of Saint James (Paperback)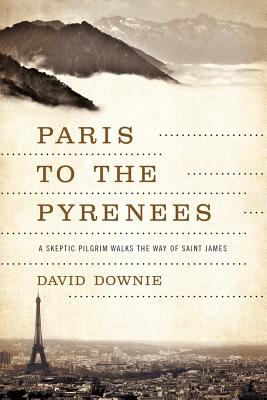 $26.95
In Stock at Publisher - Available to Ship to Your Home
Description
---
Part adventure story, part cultural history, an exploration of the phenomenon of pilgrimage along the age-old Way of Saint James in France.
Driven by curiosity, wanderlust, and health crises, David Downie and his wife set out from Paris to walk across France to the Pyrenees. Starting on the Rue Saint-Jacques and trekking 750 miles south to Roncesvalles, Spain, their eccentric route takes seventy-two days on Roman roads and pilgrimage paths—a 1,100-year-old network of trails leading to the sanctuary of Saint James the Greater. For Downie, the inward journey met the outer one: a combination of self-discovery and physical regeneration. More than 200,000 pilgrims take the highly commercialized Spanish route annually, but few cross France. Downie had a goal: to go from paris to the pyrenees on age-old trails, making the pilgrimage in his own maverick way.
About the Author
---
David Downie, a native San Franciscan, lived in New York, Rome, and Milan before moving to Paris. Downie's travel, food and arts features have been published worldwide. He is the author of two previous novels and over a dozen nonfiction history, travel and food books, including the highly acclaimed Paris, Paris; A Passion for Paris; Paris to the Pyrenees; and A Taste of Paris. He divides his time between France and Italy with his wife, the photographer Alison Harris.
Praise For…
---
An entertaining read. David Downie is fabulous company!
— Jackie lyden, All Things Considered, National Public Radio

Downie's adroit, learned, and ambitious book reinvigorates my sense of travel, taking me back to the happy knowledge that the world is still large, and history unfathomably deep.
— Frances Mayes, author of Under the Tuscan Sun

David Downie is the master of educated curiosity. I have walked some of the city's streets with him, and reading this book is just as tactile an experience.
— Michael Ondaatje

Evocative and moving. Downie brings a deep and impassioned knowledge of French history, culture, and language to this pilgrimage. The result is an extraordinary account that illuminates France past and present.
— National Geographic Traveler