Mighty, Mighty (Paperback)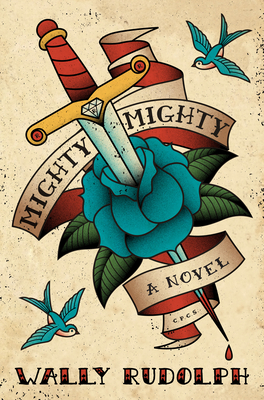 $15.95
In Stock at Publisher - Available to Ship to Your Home
Description
---
Mighty, Mighty is a modern day fable set in a crumbling metropolis riddled with urban poverty and violence. Dirty apartments, tattoo parlors, food kitchens - these are the markers of home for the struggling young adults around Chicago. Stefy is an artist at Ghost Town, the local tattoo shop, trying to provide for her younger sister Amanda and their ailing grandfather. Amanda is hoping for something better, seeking to escape a past riddled with addiction and an abusive relationship with Georgie. When he confronts her one drunken night at a dive bar, the situation turns violent: Amanda barely escapes with her life but Georgie lies dead on the bathroom floor. This one mistake puts the two sisters in the crosshairs of Georgie's father, a twisted, corrupt ex-cop now out for revenge over the murder of his son. His quest for vengeance will make the neighborhoods of Chicago tremble, leaving no one untouched.
Mighty, Mighty is a harsh and realistic look at the struggle of two families desperately trying to get out from under the heavy boot of violence and poverty. Like the works of Richard Price and Dennis Lehane, the novel is a startling and accurate portrait of contemporary urban life.
About the Author
---
Wally Rudolph, born in Canada to Jamaican parents, had a fifteen-year affair with illicit drugs that had him drop out of college and took him back and forth across the American Midwest. His fiction can be found in the literary journals Milk Money, Lines+Stars, Palooka, Slush Pile, The Brooklyner, and the anthology, Literary: Pasadena. A graduate of The Second City Conservatory in Chicago, he now resides with his family in Los Angeles. As an actor, he has appeared in numerous films and TV shows including Street Kings, Bang Bang, and Sons of Anarchy. Rudolph is also the author of Four Corners.