Symbols: A Handbook for Seeing (Paperback)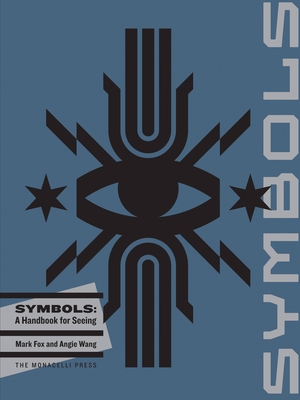 $40.00
Not On Our Shelves - Available to Order
Description
---
A new pictorial reference book for artists and designers, with over 400 images from sources ranging from Greco-Roman art to Benjamin Franklin and Wes Anderson—Symbols offers a fresh approach to understanding symbolism in the visual arts.
 
Symbols are embedded everywhere in our global visual culture, from oil paintings to biscuit packaging, monuments to mass-produced ashtrays. Designers and California College of the Arts instructors Mark Fox and Angie Wang recognize sources both historical and contemporary, high and low, revealing the narrative riches of symbolism found in a range of media and across times, places, and cultures.
 
Whether human or animate, natural or man-made—each symbol (from sun, moon, lightning, and serpent to lozenge, spiral, and swastika) is illustrated with both classical and archetypal examples and often surprising contributions from textiles, fine art photography, ceramics, African sculpture, ancient coins, modern architecture, Native American crafts, European heraldry, Soviet propaganda, bookplates, film stills, military insignia, and much more. A beautiful, visually arresting compendium that both informs and inspires, Symbols is a vital resource.
About the Author
---
Mark Fox and Angie Wang are professors at California College of the Arts in San Francisco where they have taught courses in graphic design since 1993 and 2005, respectively. They collaborate under the name Design is Play; their work is represented in design collections at the United States Library of Congress, the Los Angeles County Museum of Art, the San Francisco Museum of Modern Art, the Victoria and Albert Museum, the Stedelijk Museum Amsterdam, and the Museum für Gestaltung, Zurich.
Praise For…
---
"As graphic designers who specialize in logos and trademarks, Mark Fox and Angie Wang have done a splendid job in their richly illustrated compendium Symbols: A Handbook for Seeing of reinterpreting the classic images in the context of here and now. The book is a means of identifying, categorizing, and explaining the multiple meanings of seminal archetypes. A unique mix of Jung interpretation and Randian functionality, the book sifts through everyday things and rare artifacts that comprise a sign language that designers use to communicate throughout the universe of ideas."
—Steven Heller, Print magazine, The Daily Heller

"Fox and Wang are collaborators at Design is Play, a studio in San Francisco, and Symbols showcases Fox's mastery of logos and Wang's mastery of typography. The book's elegant design and intelligent wit create an enjoyable reading experience. With so many examples, an index helps readers find work by the artists of their choosing, including Maya Lin, Leni Riefenstahl and Ed 'Big Daddy' Roth."
—Ruth Hagopian, Communication Arts

"Symbols is a richly illustrated and fascinatingly told visual encyclopedia… To understand a culture, understand how it uses universal symbols. In today's age of radical cultural upheaval, a book like Symbols, though it is overtly apolitical, feels like a necessary companion. It's a reminder that ultimately the language we use, both visual and verbal, is what shapes our discourse."
—Kelsey Campbell-Dollaghan, Fast Co.Design

"A compendium to help artists, designers, and curious readers gain more complex understanding of symbolism in the visual arts…. The examples are wonderfully omnivorous."
—Allison Meier, Hyperallergic

"This glorious paperback is the perfect reference guide for artists, designers, and the visually inclined. With more than 400 images from sources as diverse as Stanley Kubrick's The Shining to Stonehenge, Symbols is a crash course in the nature of the collective unconscious and the vocabulary it uses to manifest its ideas."
—Sara Rosen, Crave Online