'Round and 'Round the Garden: Music in My First Year! (First Steps CDs and Cassettes) (CD-Audio)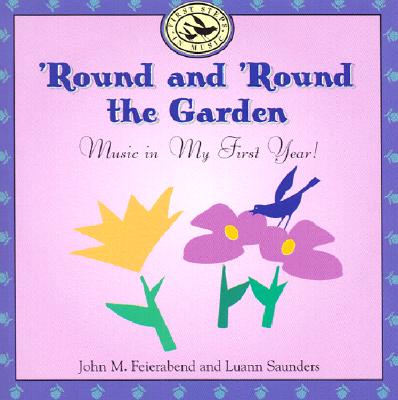 Unavailable, our apologies.
Sorry, We Can Not Obtain this Book at This Time
Description
---
Derived from the First Steps in Music books, the 61 recordings on this CD or cassette are best suited for use with children in their first year of life. These include such favorites as "To Market, To Market," "This Little Piggy," "Rain, Rain, Go Away," "Ally Bally," and "Hot Cross Buns." The accompanying booklet contains complete lyrics and delightful illustrations.
About the Author
---
John M. Feierabend is professor and chair of the music education division at the Hartt School of the University of Hartford in Connecticut. He lives in West Hartford, Connecticut. Luann Saunders is an elementary music teacher. She lives in Simsbury, Connecticut.